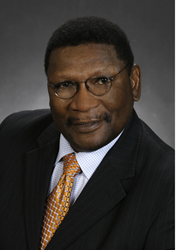 It's time we flip the script on staff management. - Ted Williams
Des Moines, Iowa (PRWEB) November 11, 2014
The Williams Group (TWG), a management consulting firm specializing in human resource management and employee relations, has developed a new consulting strategy to help clients achieve workplace diversity and promote company success. The human resources consulting firm is advising clients to adopt a truly disruptive approach to staffing – have management collaborate with the employees about their staffing concerns and extend accountability through compensation.
In a new white paper released by The Williams Group, "If You Are Still Using the Word Disruptive You're Already Late and so 2008!," T. Hensley "Ted" Williams, J.D., Principal Consultant at TWG, advises senior managers to adopt a new strategy that breaks down the traditional mistrust between employer and employee by inviting real participation in corporate success.
"It's time we flip the script on staff management," stated Williams. "Rather than having managers and outside consultants talk down to employees, it's time to talk with employees about the challenges the company is facing and use inclusion to promote a new sense of employee/management cooperation for shared success."
As part of this new disruptive management strategy, Williams recommends that companies educate their staff about the value of sustaining workforce diversity to be more competitive, i.e., "the world is becoming brown and feminine. These are current and potential customers." He also advocates rebuilding employee/employer trust by creating an environment where management invites employees to share their insights and concerns about staffing diversity and to suggest solutions.
To further promote employee inclusion, Williams recommends disrupting the old-fashioned wage and salary systems by requiring all employees to become mentors and evaluating and rewarding their mentoring efforts, just as mentees are rewarded for their job performance. The objective is to give everyone a stake in promoting success and embracing the diversity required to insure that success. It also promotes educating, developing, and collaborating with the workforce to develop the approaches needed to outdistance the competition.
In addition to HR consulting, Ted Williams and his team provide employment counseling and training, including employee handbook design, investigations, workplace diversity support, compensation program design, succession planning, and more. The Williams Group also provides training workshops and seminars both on-site and online covering topics such as team-building, leadership, conflict management, performance evaluations, ethics termination, and supervision.
For a limited time only, The Williams Group offers a free consulting session to prospective clients. To sign-up for a free consultation call, please register here: https://2a7a1a.campgn5.com/Free-Consulting-Session
About The Williams Group
Based in Des Moines, the Williams Group offers full-service human resource and management consulting and training to management in both the private and public sectors. The firm specializes in working with small start-ups and companies that are expanding to become larger corporations with 10,000 or more employees.
The Williams Group offers extensive coaching and guidance to employers, and advises employees looking for new strategies to thrive in the 21st century workplace. The Williams Group has a national practice, and consultants are available on-site, via Skype, FaceTime, Google+, or video teleconference to resolve workforce and workplace issues.
For more information or to receive a copy of the article, please visit The Williams Group online at http://www.the-williams-group.com.