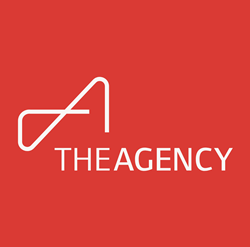 "Expanding our core real estate services empowers our agents to provide their clients with best-in-class service and guidance throughout the entire transaction process," says Burke Smith, Executive Vice President of Affiliated Businesses at The Agency.
LOS ANGELES (PRWEB) November 11, 2022
Global real estate brokerage The Agency proudly announces it has expanded its core real estate services program to include mortgage, title insurance, escrow, home inspection and home warranty for its agents and their clients. Partnering with leading industry providers, this program provides essential services throughout the entire home buying and selling experience, enhancing and streamlining the entire process while delivering the exceptional, boutique-style service the brand is globally known and celebrated for.
"At The Agency, we continuously strive to revolutionize and simplify the buying and selling process and our core real estate services program is a shining example of that," said Mauricio Umansky, CEO and Founder of The Agency. "We have invested a tremendous amount of time and resources into vetting strategic partners that not only meet our brand's superior levels of service and integrity, but also understand what sets our agents and global partners apart in the industry."
The Agency has partnered with world-class core service providers to deliver a single-source solution for every aspect of a transaction, while implementing an innovative, creative and tech-forward approach to help its agents increase the efficiency and speed of the entire sales process. Matching The Agency's commitment to service and excellence, in its initial launch, the brokerage has partnered with the following industry leaders for its expanded core real estate services program including Cross Country Mortgage, Choice Home Warranty and Pillar to Post. Agents and clients in California can access services from Closed Escrow and myNHD, which have also partnered with The Agency. The brokerage intends to continue to expand its core services, both on local and international levels, in the coming months.
"Expanding our core real estate services empowers our agents to provide their clients with best-in-class service and guidance throughout the entire transaction process," says Burke Smith, Executive Vice President of Affiliated Businesses at The Agency. "The Agency's core real estate services program meets the increased demand for consistent, high-quality, boutique-style service as we partner with like-minded, industry leaders who understand our brand's ethos and commitment to excellence," added Rainy Hake Austin, President of The Agency.
With the addition of its core service partners, agents at The Agency have the benefit of enhanced offerings including exclusive loan programs, real-time insurance quotes, artificial intelligence-driven 3D home tours, lead-generation opportunities, extensive training, continued education courses, and more. These new service partners complement The Agency's existing divisions, such as its Relocation Department and The Agency Development Group, which offer The Agency's signature brand of boutique, concierge-style service to clients and agents all over the world.
For more information on The Agency and its core real estate services program, please visit http://www.theagencyre.com/services.
About The Agency
The Agency is an agent-first, tech-driven boutique luxury global brokerage representing clients worldwide in a broad spectrum of classes, including residential, new development, resort real estate, luxury leasing and vacation rentals. Breaking away from the traditional brokerage model, The Agency takes a collaborative approach to the business, fostering a culture of partnership in which all clients and listings are represented in a collaborative environment. Agents and clients benefit from the shared resources and networks of the entire global team, including in-house creative, public relations and cutting-edge technology divisions. The Agency has closed more than $45 billion real estate transactions since 2011, comprising over 65 offices in five countries, and counting, as one of the fastest-growing boutique, luxury real estate franchise brands in the world. Watch The Agency on Buying Beverly Hills, a new real estate occu-soap highlighting the high-stakes world of luxury real estate in Los Angeles, currently streaming on Netflix.
About Cross Country Mortgage
When it comes to home financing and tech-savvy mortgage tools, we've got you covered. The Agency is a proud partner of Cross Country Mortgage because we believe our clients deserve the best, whether searching for competitive interest rates, exceptional customer service and seamless coordination of the home buying or home investing process. Paper-free and pain-free—as it should be. Get pre-approved in minutes and experience our full suite of mortgage financing services while getting answers to all of your mortgage questions.
About Choice Home Warranty
Buying or selling a home can be nerve-racking, especially if a system or appliance breaks down unexpectedly. Home warranties help cover unexpected repairs due to normal wear and tear. Partnering with Choice Home Warranty, the nation's leading home warranty provider, brings our customers value like never before by providing financial protection against expensive unforeseen home repairs.
The Choice Home Protection Plan provides repair and replacement coverage for your home's most important systems and appliances, and it comes with features such as the Homeowners' Insurance Deductible Reimbursement. Homes are covered regardless of age or square footage. The plan is also backed by The Agency's Service Commitment. Choice Home Warranty's network of qualified service pros saves you time and effort when a problem arises.
About Pillar to Post
A home inspection is an in-depth investigation of the home you dream of living in, prior to purchase. The Agency has partnered with the world leader in home inspections to ensure buyers have an expert advisor they can trust. The process includes a thorough survey of the whole house as well as termite damage, radon levels and/or mold infestation. Buying a new home can be exciting, but unfound defects can result in serious consequences or costly damage. The inspector's job is to discover these deficiencies, so you can make an informed decision and avoid unforeseen and expensive repairs.
About Closed Escrow
Transferring ownership of a property can be a complex process, and Closed Escrow is here every step of the way to ensure a seamless transition and peace of mind throughout this major milestone. With nothing to gain or lose from the sale, they remain a neutral third party throughout the transaction process—from facilitating constant communication and providing key updates on the status of documents to keeping a realistic, simplified timeline and maintaining the highest level of professionalism at all times.
About MyNHD
With over twenty years of providing Disclosure Reports to the real estate industry, myNHD continues to bring you the industry standard in Natural Hazard Disclosures. It's the fastest, easiest way to secure your reports for both residential and commercial transactions. They're proud to have been the industry leader for decades and continue to provide the best in customer service and exceptional value.