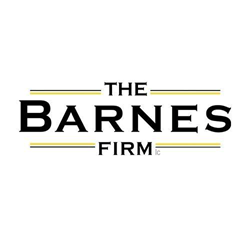 SAN DIEGO, Calif. (PRWEB) August 11, 2018
The California personal injury attorneys at The Barnes Firm congratulate the grand prize winner of the firm's Jingle Contest, Jordyn D., and thank the hundreds of participants who submitted their jingles. Jordyn, of San Diego, walked away with $10,000.
Contest participants were challenged to make their own version of The Barnes Firm jingle. After receiving hundreds of submissions, the Top 20 jingles were showcased on http://www.TheBarnesFirmJingle.com, where visitors could vote for their favorite jingles.
Jordyn's submission received the most votes, and became a fan-favorite. Ultimately, each entry was judged based on creativity, originality, and musical performance. Jordyn's jingle included a creative animated video to go alongside his unique adaptation of the California law firm's famous jingle.
To hear the Top 20 jingles, subscribe to The Barnes Firm's YouTube Channel, and visit http://www.TheBarnesFirmJingle.com.
In addition to the Grand Prize of $10,000, there were five $100 prizes awarded to visitors who voted for their favorite jingles. The Barnes Firm, in cooperation with iHeart Radio California, wish to thank all participants and voters for making The Barnes Firm Jingle Contest wildly successful.
The winning submission was featured on iHeart Radio stations across California. You can see more of Jordyn's work on http://www.jordynsmusic.com and on Instagram.
ABOUT THE BARNES FIRM:
The California accident lawyers at The Barnes Firm are passionate about helping personal injury victims. Our car accident attorneys have years of experience helping those who were injured by another driver's negligence. If you or a family member has been injured in a Los Angeles, San Diego or Bay Area car crash, our car accident attorneys are available 24/7 to help answer your questions and help determine the best direction for your case.
Call The Barnes Firm at (800) 800-0000 to contact a car accident attorney.