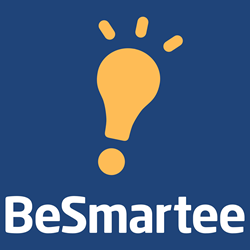 "A truly ideal loan submission portal to not only meet the needs of our respective wholesale lender clients, but also their valued TPO network of brokers."
HUNTINGTON BEACH, Calif. (PRWEB) May 31, 2019
The ever-evolving, tech-powered mortgage innovator, BeSmartee®, launches its platform for wholesale lenders to utilize with their third-party originators (TPO), enhancing the digitally driven wholesale and correspondent lending experience for their network of originators.
Providing a simple, seamless and solution-oriented process, the newly minted BeSmartee® Wholesale Mortgage TPO platform creates tremendous opportunity for wholesale lenders by optimizing the file submission process from their third-party originator network to maximize profitability, while prioritizing compliance.
This two-in-one platform features an automated centralized submission portal for borrower applications and supporting documents, where originators will use the TPO Platform to import an application file, such as a FNMA 3.2 file, then follow a simple guided process to supply supporting data and documentation to complete the loan submission process. Once the submission process is complete, the third-party originator will then be auto-directed to their MLO Command Center where they can collaborate with borrowers in real-time to fulfill all loan requirements including editing files, running pricing to lock or float the interest rate, request and satisfy conditions, among other features. Depending on wholesale lender rules for enabling edit-ability, third-party originators can manipulate their dashboard to their preferences, as the settings are saved on a user-by-user basis.
Additionally, BeSmartee's TPO platform can be used with its mortgage POS solution to facilitate the borrower mortgage application, collection and submission process even more quickly, removing the need for the third-party originator to go through the file submission process, as this would be fully automated.
"We've worked side by side with our wholesale lender clients for over two years to create the BeSmartee® Wholesale Mortgage TPO Platform," said BeSmartee co-founder Arvin Sahakian. "A truly ideal loan submission portal to not only meet the needs of our respective wholesale lender clients, but also their valued TPO network of brokers."
Not only does the smart TPO platform offer configurable variations, loan originators now have access to more than 165 partner software integrations complete with mortgage pricing engine tools, automated underwriting systems (AUS), electronic signature solutions and more – talk about one-stop-shop. Reach out to see the demonstration for yourself.
About BeSmartee
BeSmartee® disrupts the financial services industry with its award-winning, web-based mortgage lending software for lending institutions. Utilizing more than 165 direct vendor integrations, big data, artificial intelligence and process automation, BeSmartee's Mortgage POS, TPO Platform and Home Equity POS offer high-touch, end-to-end production experiences that shorten lending cycles and reduce costs, taking today's originators and borrowers further, faster. Connect with us at https://www.besmartee.com.