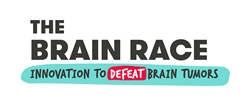 "Improve is a word used every day. We hear improve lives; improve outcomes. THE BRAIN RACE seeks to go beyond improvement, but seeks to radically revolutionize outcomes for brain tumor patients and caregivers. I'm grateful for the generosity of The Brain Tumour Charity and Resonance Philanthropies
BETHESDA, Md. (PRWEB) March 20, 2019
The Center for Advancing Innovation (CAI), a global nonprofit that accelerates research commercialization, today launched THE BRAIN RACE, an open innovation contest to advance high-impact inventions and solutions to defeat brain tumors. With support from The Brain Tumour Charity and Resonance Philanthropies, THE BRAIN RACE will launch 15+ startups to commercialize promising drugs, devices, diagnostics, and digital health solutions to improve outcomes and survivorship for people with brain tumors. THE BRAIN RACE will also crowdsource ideas with the potential to improve quality of life for brain tumor survivors. THE BRAIN RACE aims to address The Brain Tumour Charity's strategy, A Cure Can't Wait, to double survival within ten years and halve the harm that brain tumours have on quality of life within five years.
There are three ways to participate in THE BRAIN RACE:

Multidisciplinary teams and/or solo entrepreneurs are able to compete to commercialize de-risked inventions that were selected from 16,000+ brain tumor-related inventions from a committee comprised of industry experts and potential investors
Existing startups may enter the challenge with inventions to improve brain tumor outcomes
Participants may submit ideas that they believe will improve brain tumor outcomes. CAI will help these ideators create a business model to advance their solutions
Enter the race at http://www.brainrace.org to improve outcomes for brain tumor survivors; receive CAI's entrepreneurial training; engage with world-class mentors; earn media attention and obtain prize money.
THE BRAIN RACE teams write comprehensive business plans that explain the market potential and proposed paths to commercialization for their ideas/inventions using CAI's award-winning entrepreneurial training. The world-class judging panel will select winning BRAIN RACE teams, based on the quality of their elevator speech, business plan, financial model, and virtual pitch. Winning teams will incorporate their start-ups, pursue licensing agreements from the institutions where the inventions were sourced and pitch for seed funding at investor forums in the United States and Europe. The startups will bring the inventions to market and/or to advance them to the point they are acquired.
Rosemarie Truman, CAI's founder, said, "Improve is a word used every day. We hear improve lives; improve outcomes. THE BRAIN RACE seeks to go beyond improvement, but seeks to radically revolutionize outcomes for brain tumor patients and caregivers. I'm grateful for the generosity of The Brain Tumour Charity and Resonance Philanthropies to support THE BRAIN RACE. THE BRAIN RACE also has a multiplier effect, fostering collaboration across the brain tumor ecosystem, launching startups to boost the economy, igniting entrepreneurship, and creating knowledge-based jobs."
Dr. David Jenkinson, Chief Scientific Officer for The Brain Tumour Charity, said: "We're delighted to have agreed to this partnership, which is the first of its kind between the Center for Advancing Innovation and a UK-based charity. We've taken this pioneering step because we know how important it is to speed up progress towards more effective treatments for brain tumors, which devastate so many lives worldwide every day."
Sheri Sobrato Brisson, co-founder of Resonance Philanthropies, said, "As a long-term survivor of a brain tumor and supporter of the THE BRAIN RACE and its community, I am thrilled to partner with the Center for Advancing Innovation and The Brain Tumour Charity to accelerate early stage diagnostics, devices and cures to improve outcomes for brain tumor survivors."
To launch the 15+ brain tumor-focused startups through THE BRAIN RACE, CAI will leverage its award-winning challenge-accelerator model. Since 2014, CAI scaled its first-of-a-kind, turnkey model by 10X, launched 200+ startups, advanced 200+ inventions toward commercialization, and trained 2000+ entrepreneurs in 100+ cities worldwide. CAI is named as the "Tinder for Startups" by Nature, the "Shark Tank on Steroids" by BIO, and a "Powerful Innovation Toolkit" by the White House. Winners of CAI's prior challenges include the world's largest startup prize winners (43North), 9 Forbes 30 Under 30 members, 2 Y Combinator graduates, 3 MassChallenge winners, and 5 Small Business Innovation Research (SBIR) awardees.
ABOUT CAI:
The Center for Advancing Innovation (CAI) is a global public-private partnership, non-profit focused on creating a virtuous circle of innovation and driving growth breakthroughs through novel, creative paradigms and models. CAI's mission is to accelerate and increase the volume of technology commercialization to ignite entrepreneurship, bolster the global economy, and maximize the potential of promising inventions. CAI's award-winning challenge-based accelerator, rigorous evidence-based due diligence, and capital-efficient lean management models serve to hyper-accelerate "gazelle" high-performing startups for outsized investor returns. For additional information about CAI, please visit http://www.thecenterforadvancinginnovation.org.
ABOUT THE BRAIN TUMOUR CHARITY:
The Brain Tumour Charity is the world's leading brain tumor charity and the largest dedicated funder of research into brain tumors globally. Committed to saving and improving lives, we're moving further, faster to help every single person affected by a brain tumor. We're set on finding new treatments, offering the highest level of support and driving urgent change. And we're doing it right now. Because we understand that when you, or someone you love, is diagnosed with a brain tumor – a cure really can't wait. For more information about The Brain Tumour Charity, please visit https://www.thebraintumourcharity.org/.
ABOUT RESONANCE PHILANTHROPIES:
Resonance Philanthropies is a donor advised fund of Silicon Valley Community Foundation with the primary funding interests in Children's Health and Plastic Pollution. The Fund supports the interests of its co-founders, Sheri Sobrato and Eric Brisson. Resonance House, one of the philanthropic funds, developed Shadow's Edge, the fist-ever free mobile game designed to build emotional resilience in young people facing health challenge. http://www.shadowsedge.com.