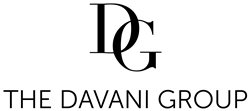 We're excited to be able to offer our clients an innovative new natural stone product that is revolutionary in its environmentally sustainable use of marble.
SEATTLE (PRWEB) July 29, 2019
The Davani Group, creator of bespoke natural stone furniture, tiles, and architectural features, today introduced a brand-new range of innovative and eco-friendly repurposed marble slabs that combine sustainably sourced stone with cutting-edge production techniques.
Kanbina is a product made with a content recycled of marble and other stones, created using an environmentally-friendly recycling and waste product reuse system. Ideal for floors, wall-cladding, kitchen tops, bathroom surfaces, and interior design.
Kanbina produces stone materials as part of an eco-sustainable cycle: waste products from the processing of marble and natural stone are recycled and made into Stonethica slabs through the use of a non-toxic and bicomponent resin.
The whole process allows an average of 80% of the starting material to be salvaged and results in products between 98,6 % and 99,4% recycled content that could contribute to compliance with LEED® (Leadership in Energy and Environmental Design), and BREEAM® (Building Research Establishment Environmental Assessment Method) standards for assessing the environmental performance of buildings.
Kanbina slabs can be used for floor and wall tiles, cladding, work surfaces, and furniture. Designed and manufactured to meet stringent sustainability standards without compromising on quality or durability, Kanbina slabs are the only LEED and BREEAM certified natural stone slabs on the market, making them ideal for eco-friendly commercial and green residential building projects.
"We're excited to be able to offer our clients an innovative new natural stone product that is revolutionary in its environmentally sustainable use of marble," said Anthony Davani, co-founder of The Davani Group.
"The Kanbina Collection is the perfect building and decorative material for clients who prioritize luxury, a modern aesthetic, and sustainability in design. Marble is a precious resource, and innovations like the Kanbina Collection allow us to create products that embody our quest for luxury while reducing waste," he said.
The Kanbina Collection of marble slabs is made in Italy from the finest marble, including White Carrara, Bardiglio, Calacatta, Statuario, and Pietra Cardoso. Each slab is composed of hand-selected pieces of marble, repurposed from other production processes, shaped to a standard size, and bonded together using an environmentally friendly resin. Slabs are available in polished, honed, and velvet finishes.
Unlike other repurposed marble products, Kanbina slabs are 99 percent marble and only 1 percent resin, producing a seamless finish with minimal grout and without compromising durability. Slabs from the Kanbina Collection are available in fixed sizes (300x157 cm) that allow for fast and convenient installation compared to smaller tiles.
The end result of Stonethica's ecological production cycle is the creation of a homogeneous material with a typical layered texture resulting from the combination and overlapping of stone slabs. While to the touch the finish of the Stonethica slabs is the same as smooth, polished and leathered marble, the consistency of the material prevents there being noticeable differences or intersections between the layers of recycled waste material.
The Kanbina Collection is just one of the many natural stone products designed and fabricated by The Davani Group, which also produces a wide range of Italian-made tables and seating, sinks, tubs, cladding, and tiles, all of which are available in a diverse array of natural stone varieties.
About The Davani Group:
The Davani Group designs, creates, and installs bespoke interiors, custom furniture, and decorative elements made from natural stone and other luxury materials. The company brings together the world's foremost artisans with the finest marble, wood, metal, and fabric. A unique collaboration of founders Anthony and Yulia Davani, The Davani Group is the culmination of their mission to unite natural materials, craftsmanship, and service in pursuit of modern luxury. For more information, visit https://thedavanigroup.com. You can also follow their social accounts on Instagram, Pinterest, and YouTube.