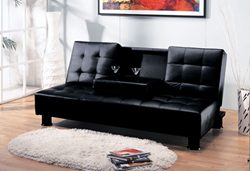 The Futon Shop has revealed their 2015 spring sale event.
San Francisco, CA (PRWEB) March 25, 2015
The Futon Shop has revealed their 2015 spring sale event. The Futon Shop is one of the top futon retailers in America, specializing in chemical-free furniture and bedding. The Futon Shop has released their Spring sale, giving huge discounts within their chemical-free futon mattress line.
A trend in chemical-free and organic products has increased in the last decade and can be directly connected to information available on the Internet and social media sites. Therefore, consumers in this day and age know more about laws, legislation and everything under the sun because of the Internet.
Easter is around the corner, so why not get a new futon mattress or bed with out any chemicals? Let this year be about a healthier home and way of living, beginning with a new bed.
Spring is around the corner, so let The Futon Shop help prep for the holiday. Most people like to get into spring cleaning, while others go shopping for new furniture for the home. This year make spring all about getting toxins out of the home. Take advantage of the organic futon sale this spring at The Futon Shop with up to 60 percent off discounts.
About The Futon Shop:
The Futon Shop has been around since 1976. The Futon Shop over the years have created some of the most comfortable and cozy beds and couches in the futon industry. The Futon Shop does not only offer futons, but they specialize in organic and chemical free futon mattresses, hardwood futon frames, platform beds, decorative futon covers, and accessories for any room and budget.