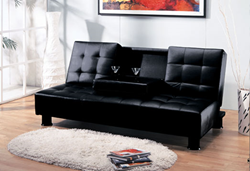 The Futon Shop has a limited supply of dorm furniture on sale this summer with the Back To School Sale.
San Francisco, CA (PRWEB) August 12, 2014
The Futon Shop, a San Francisco Mattress Manufacturer Offers Huge Savings with their Back To School Special. Summer 2014 was all about epic adventures and fun in the sun. Now School is back in Session and new memories are to be made in the dorm room. A dorm room is where studying and sleeping normally happen, but this year the dorm room will bring excitement and lots of memories with the most stylish and comfortable dorm room furniture.
The Futon Shop has a limited supply of dorm furniture on sale this summer with the Back To School Sale. From Beanbags to daybeds, there are unlimited options to lounge with savings up to 35%. There are shipping included packages with an exclusive selection of frame, futon, cover combos, as well as platform beds that fit any dorm room in twin, double, queen, and king size. Of course The Futon Shop also always sold top of the line dorm room bunk beds and loft beds with a desk on the bottom for every college student. So whether one is looking for a functional loft bed and mattresses that will be suffice during a hard school semester or party people looking for enough space and seats for everyone to fit in the dorm room for fun festivities, look no further but The Futon Shop to solve college dorm problems.
Take Advantage of the sale now when there is a limited amount of sofa beds and futons in the student special selection. The Futon Shop has marked down many of its dorm room futons, so come into any of the 10 California locations or buy a futon with one click on The Futon Shop website. Act now to save on dorm room furniture.
About The Futon Shop
The Futon Shop has been around since 1976 making chemical free premium futons. A local San Francisco manufacturer and retailer for over 30 years dedicated in finding the best materials and combination of futons for a good night sleep that is safe for every family. The Futon Shop's mission is to create a sustainable, American made product that is most importantly functional, comfortable and natural. With the best futon experts and over 33 different styles of futons, finding a bed to sleep that is comfortable and chemically free just got easier.