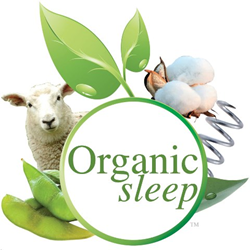 San Francisco, ca (PRWEB) September 01, 2015
This Labor Day, The Futon Shop Announces Major Discounts On Chemical Free And Organic Mattresses. TheFutonShop.com announces their annual Labor Day Sale. With The Futon Shop's extended toxin free line of futon mattresses, organic futons mattresses are being made with poison free ingredients. Green homes are not only adding organic fruit, now families can sleep and relax on furniture without soaked up dangerous and deadly fire retardants and petrochemicals.
California has created many laws to protect consumers from chemicals and one very big law is the Flammability law. BHFTI, The Bureau of Home Furnishings, is a government body under the California Department of Consumer affair. They created a law to protect consumers by making the law in California to only sell upholstered furniture that is fire retardant. Within the federal law, all futon mattresses, mattresses, and mattress pad all must pass a test that resist igniting when exposed to smoldering cigarettes. The Futon Shop has made it their mission since 1976 to create healthy natural furniture for their consumers, but recently have created an extended line of chemical free futon mattresses. These chemical free mattresses are fire retardant with wool, a natural toxic free ingredient that stays within California Fire retardant regulations.
This special Labor Day Sale rolls out the biggest sale of the year. Promotions include up to 60% off chemical free mattresses. This special reduction in chemical futon mattresses allows customers to save on over a dozen mattresses.
Customers can come into 10 California stores or can view The Futon Shop's discounts here: http://www.thefutonshop.com/