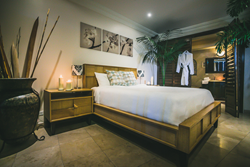 Johnson & Johnson has the audacity to call itself 'The Family Company,' despite pleading guilty to federal crimes, violating clearly defined policies from the FDA and settling multiple civil and criminal prosecutions for billions of dollars.
Los Angeles, CA (PRWEB) November 12, 2013
The Holistic Sanctuary announces its response to the guilty plea from Johnson & Johnson's Janssen unit for misrepresenting the use and purpose of the anti-psychotic medication Risperdal. The company's $2.2 billion settlement with U.S. prosecutors, the largest fine for a single drug, is a consequence of its deliberate marketing of Risperdal to elderly patients with dementia for uses not approved by the U.S. Food and Drug Administration.(1) According to U.S. District Judge Timothy Savage, who presided over the hearing and admission of guilt, the company acted in a "calculated manner" with the intent to "maximize profits with no regard to risk."(2)
Judge Savage's statement reflects the same concerns The Holistic Sanctuary has about Risperdal. U.S. Attorney General Eric Holder echoed these warnings by saying: "Put simply, this alleged conduct is shameful, and it is unacceptable. It displayed a reckless indifference to the safety of the American people. And it constituted a clear abuse of the public trust."(3) Along with information compiled by the FDA, Johnson & Johnson's actions violated FDA-approved regulations because "if a pharmaceutical manufacturer intends its drug to be used for a new use, not approved by the FDA, and introduces the drug into interstate commerce for that use, the drug is misbranded, and introduction of that misbranded drug into interstate commerce is a violation of the law."(4)
The FDA's formal announcement about this criminal abuse further includes a statement from John Roth, director of the FDA's Office of Criminal Investigations: "Our investigators devoted considerable time and resources to this case, to help ensure that pharmaceutical companies do not mislead healthcare providers and the general public about the safety and efficacy of their medicines. We stand ready to take similar action in the future, if warranted, to protect public health."(5)
In addition, the FDA has its own section devoted exclusively to adverse reactions to Risperdal, including the following warning: "Increased Mortality In Elderly Patients With Dementia-Related Psychosis."(6) Other side effects or risk factors range from seizures, leucopenia (placing patients at an increased risk of serious infection) and diseases that can damage metabolism to motor impairment, tremors, vomiting and suicide.(7)
The severity of this crisis is part of another study by Pediatrics, with coverage in the New York Times, revealing that foster children are being prescribed cocktails of powerful antipsychotic drugs just as frequently as some of the most mentally disabled boys and girls on Medicaid. Risperdal was one such drug on the list. Doctors and policy makers have substantial worries about the high rates of overall psychiatric drug use, which also includes prescriptions for Seroquel and Zyprexa, in the foster care system, which provides temporary living arrangements for 400,000 to 500,000 children and adolescents.(8)
Still, Risperdal has a history of other legal troubles and scandals, such as a lawsuit alleging the drug causes men to grow breasts. The plaintiff in that case started taking Risperdal when he was nine years old, when the antipsychotic was not approved for use in children in the United States.(9) Forbes Magazine documents this story within the broader context of Johnson & Johnson's 2012 decision to pay $181 million to resolve claims by 36 states promoting Risperdal for unapproved uses.(10)
These abuses, misrepresentations and crimes are the exact opposite of The Holistic Sanctuary's exclusive, all-natural and safe means of healing people and permanently ending addiction. In comparison, Risperdal is – despite all the reported risk factors, adverse side effects and potential for suicide among users – almost mandatory among conventional drug rehabs. A Detroit mother, as confirmed by WXYZ-TV (an ABC affiliate), was arrested and jailed for refusing to medicate her daughter with this drug.(11)
For Johnny Tabaie, "Johnny The Healer," (see also http://www.johnnythehealer.com/) the Founder of The Holistic Sanctuary, eradicating this threat and dependency on other prescription medications is a reality, thanks to his safe and successful solution known as the Pouyan Method. This treatment targets and repairs the root causes of addiction, restoring and rejuvenating brain cells to their pre-addictive state.
Also, Johnny does not demonize addiction as a lifelong, incurable disease. His inspiring and emotionally powerful video testimonials from guests underscore his success, proving individuals can avoid the relapse-to-rehab revolving door of pain, agony and bankruptcy. People can view these powerful stories at: theholisticsanctuary.com/Ibogaine-Videos/.
"Johnson & Johnson has the audacity to call itself 'The Family Company,' which is their official slogan, despite pleading guilty to federal crimes, violating clearly defined policies from the FDA and settling multiple civil and criminal prosecutions for billions of dollars. With that pattern of abuse, verified by solid reportage from mainstream news outlets like Forbes and the New York Times, Risperdal is, in my professional analysis, a disaster disguised as a drug. It is, sadly, one of many such prescription medications with serious complications and a heightened risk of death. Johnson & Johnson should be punished more aggressively, in my opinion, for such misdeeds," says Mr. Tabaie.
Prospective guests can see the ultimate evidence of The Holistic Sanctuary's achievements involving the healing of the brain by clicking Pouyan Method Brain Scans (theholisticsanctuary.com/Brain-Scan/).
About The Holistic Sanctuary
The Holistic Sanctuary is the home of the exclusive, all-natural and proprietary Pouyan Method, which enables patients to permanently end a variety of addictions. Unlike conventional drug and alcohol rehabilitation centers, which have rates or failure or relapse among patients, The Holistic Sanctuary offers a customized protocol with the amenities of a 5-star resort. We seek to stop addiction without prescription medication or the use of 12-step programs. Nor do we classify patients as victims of an incurable disease. Our therapies focus on healing the brain, so a patient can heal their life. For more information about our innovative techniques, founding principles and testimonials from former patients, please visit http://www.theholisticsanctuary.com.
1. bloomberg.com/news/2013-11-07/janssen-pleads-guilty-to-selling-risperdal-off-label.html; ("Janssen Pleads Guilty to Selling Risperdal Off-Label"), May 7, 2013.
2. Ibid.
3. buffalonews.com/city-region/federal-court/whistle-blowers-expose-huge-drug-company-scam-20131104; ("Whistle-blowers expose huge drug company scam"), November 4, 2013.
4. fda.gov/newsevents/newsroom/pressannouncements/ucm373499.htm; ("FDA: Janssen Pharmaceuticals, Inc. to plead guilty and pay over $1.6 billion to resolve allegations of misbranding and filing false claims for its schizophrenia drug Risperdal"), November 4, 2013.
5. Ibid.
6. accessdata.fda.gov/drugsatfda_docs/label/2010/020272S-055S-058S-061S-062lbl.pdf; ("Highlights of Prescribing Information"), August 2010.
7. Ibid.
8. nytimes.com/2011/11/21/health/research/study-finds-foster-children-often-given-antipsychosis-drugs.html?_r=0; ("Drugs Used for Psychotics Go to Youths in Foster Care"), November 20, 2011.
9. forbes.com/sites/edsilverman/2012/09/11/jj-sees-male-breasts-and-quickly-settles-risperdal-suit/; ("J&J Sees Male Breasts And Quickly Settles Risperdal Suit"), September 11, 2012.
10. Ibid.
11. wxyz.com/dpp/news/local_news/investigations/mom-who-chose-to-take-daughter-off-medication-files-lawsuit-alleges-daughter-deprived-of-prosthesis; ("Mom who chose to take daughter off medication files lawsuit, alleges daughter deprived of prosthesis"), May 10, 2012.
The Holistic Sanctuary
Attn: Media Relations
info@TheHolisticSanctuary.com
Los Angeles, California
310-601-7805