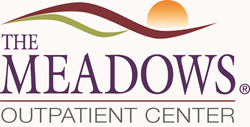 In some of the fastest growing residential communities in the Southeast, the need for addiction specialists has never been greater. And, we're up for the challenge.
HILTON HEAD, S.C. (PRWEB) January 14, 2019
The center offers adults an eight-week intensive outpatient program (IOP) for addictions, trauma, and other conditions, based on Pia Mellody's renowned Meadows Model of Developmental Immaturity.
"Our team has over 30 years' combined experience in outpatient services and four years' experience with our flagship, first ever outpatient facility, program in Scottsdale, AZ. We are extremely excited to be able to offer this same IOP model to the Hilton Head community," said Jim Corrington, Executive Director of Outpatient Services for Meadows Behavioral Healthcare. "Whether someone needs a step down from a residential program or is appropriate to directly admit to an IOP level of care, this all-inclusive, world-class program offers the benefit of The Meadows quality of care for trauma and addiction. With direct oversight from The Meadows Senior Fellows, the clinical content mirrors the time-tested approach of The Meadows inpatient programs in Wickenburg, AZ, and 12-step recovery."
The Meadows Outpatient Center of Hilton Head offers a seamless transition as an aftercare alternative from its sister inpatient program, Magnolia Recovery Center, also located in Hilton Head, SC. The center highlights a host of modalities, including a progressive Brain Spa featuring neurofeedback and other offerings; trauma-sensitive yoga; EMDR; somatic experiencing; art therapy; group and individual therapy; and family sessions.
Danielle LaPointe, LPC, Executive Director of Magnolia Recovery Center, will oversee the Hilton Head IOP. "In some of the fastest growing residential communities in the Southeast, the need for addiction specialists has never been greater. And, we're up for the challenge," LaPointe shared. "At both Magnolia Recovery Center and The Meadows Outpatient Center of Hilton Head, we have the ability to treat someone with the most severe and complicated addiction detoxifications, to someone who is simply looking to learn more about why they use alcohol and drugs. Our medical and therapeutic teams are highly qualified in establishing an individualized and comprehensive treatment plan to help someone obtain sustained recovery from any substance."
"We are centrally located between Chatham County of Georgia and Beaufort County of South Carolina, which makes our outpatient services available to anyone from active duty service men and women to retirement community members to young families," she added. "We believe that our treatment approach can help reduce the employment issues, criminal recidivism, divorce rates, domestic violence, lethal DUI accidents, and fatal overdoses in our community. When you get to the root of these behavioral problems, there you can find healing. We believe that there is hope for all that have found themselves in the grips of active addiction."
About Meadows Behavioral Healthcare
The Meadows was created as an addiction treatment center more than 40 years ago at a former dude ranch in the lush Sonoran desert northwest of Phoenix, Arizona. Over the years, The Meadows has grown and changed to meet the demonstrated needs of patients. Today, The Meadows is one of numerous highly specialized treatment programs in the Meadows Behavioral Healthcare family, with one mission: To provide our patients the tools necessary to overcome the challenges of emotional trauma, addiction, eating disorders, and related mental health conditions as part of a comprehensive treatment process that promotes sustained personal recovery in collaboration with referral sources and families. The Meadows Behavioral Healthcare system is a network of behavioral healthcare programs, individualized addiction recovery centers, and acute psychiatric care centers located throughout the United States. For more information on the Meadows Behavioral Healthcare continuum of treatment services, please visit http://www.meadowsbh.com or call 800-244-4949.
About Magnolia Recovery Center
Magnolia Recovery Center offers upscale accommodations in a beautiful, serene environment, surrounded by beaches ideal for healing and escaping the chaos of addiction. We specialize in treating co-occurring mental health disorders, like depression, anxiety, bipolar disorder, and others, as well as in treating process addiction interactions, like disordered eating and gambling addiction. We are also able to cater to the needs of professionals and their unique treatment needs. For more information on the inpatient treatment services offered by Magnolia Recovery Center, please visit http://www.magnoliarecoverycenter.com or call 843-473-3350.