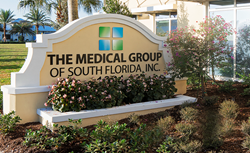 The Medical Group of South Florida is proud to be an important part of this community and provide healthcare to our citizens and visitors. We are continuously working to make our services better and we take our patients' suggestions and comments very seriously
JUPITER, Fla. (PRWEB) July 06, 2021
The Medical Group of South Florida is expanding! As our medical practice continues to grow, we are thrilled to announce the opening of our new location in Naples, Florida. This new location will initially be offering Primary Care and additional services will be added as we build our presence in the Naples community.
The Naples office will be welcoming Dr. Jose Cardoso and Dr. Dairo Castillo as our primary Care providers. Both providers have been living and practicing medicine in Naples for the past few years.
"The Medical Group of South Florida is proud to be an important part of this community and provide healthcare to our citizens and visitors. We are continuously working to make our services better and we take our patients' suggestions and comments very seriously" Said Dr. Joshua Smith, Chief Executive Officer at The Medical Group of South Florida.
As always, it is our mission to be healthcare's most patient centric company. We will strive to make sure that our patients continue to have a wonderful time at our office as we grow. Patient satisfaction is our number one priority, and we wouldn't be able to expand if it wasn't for all our amazing patients.
For more information, please contact our office to learn more.
About the Medical Group of South Florida
The Medical Group of South Florida is a network of physicians, representing a comprehensive range of medical specialties including primary care, cardiology, chiropractic care, gastroenterology, lab and diagnostics, orthopedic surgery, physical therapy, podiatry, and radiation oncology. The Medical Group of South Florida also includes a VIP program that was created to allow its participating physicians to rekindle their love of medicine and inspire the belief that there had to be a better way to care for their patients.
The physicians and medical specialists of The Medical group of South Florida are noted for their high-level of experience, knowledge, technical skills and patient satisfaction. Providers can be seen from West Palm Beach to Jupiter, FL, offering health care and services in a warm, caring state of the art facility. For more information, visit mgsfl.com.
Follow The Medical Group of South Florida on Facebook, Twitter, and LinkedIn