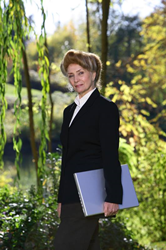 GRANTS PASS, Ore. (PRWEB) February 12, 2021
Air Date: 8 February 2021
Guest: Fred Pearce (New Haven, CT and UK), environmental author and journalist based in the UK.
https://www.voiceamerica.com/episode/128309/encore-the-sharon-kleyne-hour
*
"After 30 years of research," says talk radio host Sharon Kleyne, "I am concerned about the crisis of water on this planet. This show is on a mission. We must do this new technology water work together for eternity, and nowhere is the example of earth's water crisis more obvious than in the Middle East."
Kleyne's recent talk radio show guest, Fred Pearce, is an English freelance author and journalist, the author of Earth Then and Now, When Rivers Run Dry and other tomes, agrees with Kleyne's global water consciousness, research and warnings. He agrees when Kleyne points out that the growing scarcity of fresh water in the Middle East is unsustainable, that they need to learn more about the technology of growing crops. "Planet earth has to be sustainable," asserts Kleyne.
Pearce, who says that "in the 1980s, I became fascinated by water as a global issue," believes that earth's natural water cycle can't keep up with human practices of water abuse. "Earth's natural cycle can't keep up," says Pearce. "The trouble is we abuse the natural systems when we build huge dams across rivers and dig deep into the ground to divert water for irrigation projects. We are messing with the life support systems on this planet."
Kleyne points to Singapore as "a poster child for new water. It's called technology. I'm involved with technology worldwide," Kleyne adds. Kleyne goes on to point out that "war and ongoing conflicts are affected by water. Without water, there can be no peace because war dries out the atmosphere as well. Bio Logic Aqua® Research teaches the body re-hydration cycle on earth. The food sources depend on water. We are a research center focused on water technology. Societies have gotten away from the water technologies we practiced in the mid-1800s."
Pearce agrees. "Let's remember that the Middle East used to be called the Fertile Crescent. But today's farming practices have contributed to more and more sand. As they introduced salt into their farming practices, their cultures diminished and ended. They were actually more sophisticated then than they are today. We have to reuse water before it reaches the sea. We need to change the way we think and live, recycling metals as well as water."
"That's exactly what we're committed to at Bio Logic Aqua® Research," says Kleyne. "At BLAR we teach the body re-hydration cycle on earth. The food sources depend on water. Clean water keeps us well from viral diseases. We focus on water as the source of life and the body's immunity throughout eternity."
Kleyne, founder and director of Bio Logic Aqua® Research Water Life Science®, is a world leader in new water technology who aims to educate people around the world about our global water crisis. "Our number one priority," insists Kleyne, "is the fresh water on this earth in relationship with the water in the atmosphere, which you breathe. The atmosphere is your pocket of water. From the moment you were born," Kleyne continues, "you began a process of water evaporation. Earth is a cycle. Your body is on a cycle, a water cycle. The earth is breathing. You need to learn breathing exercises. You need to drink 8-10 glasses of water a day. Bad water leads to disease, such as Ebola. As Dr. Effie Chow has taught us, drink two glasses of water at a time to flush harmful toxins from the body."
Kleyne also teaches people to study their diets and food intake. "You need to eat what you can digest," says Kleyne. Kleyne also instructs us to exercise moderately (don't overdo it!) and sleep seven-to-eight hours a night. Kleyne suggests sleep can be improved if you shut off devices, cool the room and sleep in the dark. That is how we fight the Global Water Crisis, one good habit at a time!
*
If you care about immunity protection for the organ of the eyes, listen to these programs. They feature wisdom, knowledge, new technology and health tips for better living every week on the internationally syndicated The Power of Water® & Your Health sponsored by Nature's Tears® EyeMist®, naturally pH balanced water technology for acid mantle protection on VoiceAmerica World Talk Radio & Apple iTunes with Program Director Rose Hong of Global Dragon TV with Sharon Kleyne.
LISTEN to the internationally syndicated The Power of Water® & Your Health sponsored by Nature's Tears® EyeMist®, FDA approved, naturally pH balanced water technology for acid mantle protection, on VoiceAmerica World Talk Radio & Apple iTunes. This program features Fred Pearce, English author and international water researcher: https://www.voiceamerica.com/episode/128309/encore-the-sharon-kleyne-hour
Some recent Sharon Kleyne talk radio programs feature:
Dr. David T.W. Wong, DMD, DMSC https://www.voiceamerica.com/episode/125933/saliva-diagnostics
Nancy Yonally Coleman & James Derick https://www.voiceamerica.com/episode/125837/be-safe-strategies-for-you-and-your-families-to-go-back-to-school-and-work-safely-during-covid
Dr. David Clarke https://www.voiceamerica.com/episode/125671/hidden-stresses-and-your-health
If you would like to watch a brief, entertaining educational film that demonstrates the application of the new Dry Eye Solution® technology Nature's Tears® EyeMist®, sponsor of Sharon Kleyne's talk radio program, go here: https://www.youtube.com/watch?v=l0gOr8TB45U