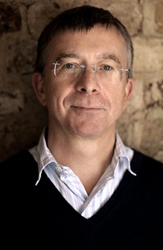 Our new premises are being designed from scratch within a five story, 18,000 square foot former warehouse building in the West Loop
(PRWEB) January 16, 2015
World leading VFX studio, The Mill has announced that its Chicago-based studio is moving to its own premises in the West Loop area of Chicago during Q3 of 2015.
The move will allow The Mill to continue growing in response to strong local demand for its services. The Mill studio in Chicago is expecting to double its capacity in Color by adding a second suite as well as expanding its CG and design teams. The relocation will also boost the design and animation direction offering, the service that The Mill markets under the banner of Mill+.
Since becoming part of the Chicago community in March 2013, The Mill has occupied space within the premises of editorial company The Whitehouse, located at 54 West Hubbard Street in the River North district of the City. The Mill and The Whitehouse share similar heritage in the advertising sector having been established a few months apart and within two blocks of each other in London's Soho district in 1990.
Group CEO of The Mill, Robin Shenfield commented: "We owe a huge debt of gratitude to our friends at The Whitehouse for providing us with a temporary home. We've strengthened a relationship that has many years on the clock and although we'll be in a different location from later this year, our strong relationship will continue."
Shenfield added: "The Mill in Chicago, having grown from 12 people to over 45, has outgrown its home at 54 Hubbard Street. Our new premises are being designed from scratch within a five story, 18,000 square foot former warehouse building in the West Loop, a couple of blocks distance from Soho House."
The Mill's Chicago MD Jared Yeater comments: "We're really excited about having an entire building where we can adapt our studio out from scratch, very much as we have done in London, New York and Los Angeles.
"It's a great opportunity to design a really creative working environment for ourselves and our clients. As we won't be occupying all of the space from day one, it affords us the flexibility to keep investing in this community and adapting to the changing needs of our clients."
Notes for Journalists:
The Mill in Chicago opened its doors in March 2013 and has since trebled in size and is part of The Mill's US offices and global network with studios in London, New York and Los Angeles.
Current property address: 54 West Hubbard Street, Suite 502, Chicago, IL 60654
Full property address new location: 310 North Peoria Street, Chicago, IL 60607
Architect: HMKM, Vinci Hamp
Contractor: Centaur
About The Mill:
The Mill has been producing high-quality visual effects content, digital projects and design imagery for the advertising, games and music industries for over 25 years. Priding itself on forming partnerships built on creative excellence and cutting-edge technologies, offering a world-class creative team. The Mill collaborates with the world's best advertising agencies, groundbreaking directors, creative firms and visionary brands.
At the center of The Mill is a creative culture of talented artists made up from multi-national and home grown backgrounds encouraging and nurturing innovation, flexibility and diverse ideas. This enables The Mill to offer world leading visual effects and creative solutions across their studios in London, New York, Los Angeles and Chicago.
The Mill is consistently recognized by peers and clients for delivering outstanding work and has earned the most prestigious industry awards including Cannes Gold Lions, an array of D&AD Awards including the only VFX Studio on the D&AD's 50th to be named most awarded and recognized for Pencil wins, APA's, British Arrows, AICP's, CLIOS and VES Statues.