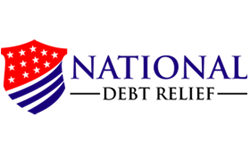 impatience usually leads to impulsiveness
Philadelphia, PA (PRWEB) August 14, 2014
National Debt Relief shared in a recent article, published last August 10, 2014, how having patience in personal finance helps consumers. The article titled, "Patience Can Teach You Two Things About Personal Finance," highlights the advantages of being patient in handling money and building financial wealth.
The article starts off by sharing how impatience usually leads to impulsiveness. This is usually coming from the consumer's need to feel instant gratification. After getting a monthly performance bonus, there are some people who would rather use the money they received to shop. They want to reward themselves from a hard month's work.
This attitude can actually put a consumer's financial future in danger. The article shares that one of the reasons for this is being able to justify the use of credit cards to get a reward, and by doing it regularly, consumers might fall into the trap of thinking that this habit is an acceptable financial practice.
The article further shares a market study where 38% of the participants still make impulse purchases, and 27% admitted to spending a week's worth of pay for a major expense. There are also almost 3 out of 10 respondents who also believed that lifestyle convenience is more important than saving. This is where patience plays a big part.
The article shares that one lesson patient consumers learn is that it is not possible to have it all immediately—this included all dreams and financial goals and even wants in life. Consumers who are not able to see this fall into the trap of instant gratification. Instead of working hard to achieve a financial goal, it is done haphazardly without much regard to financial consequences.
The other lesson in financial patience is understanding how building up savings and other fund types will take time. There are lottery and gambling winners who stumble on big amounts of cash at one point, and this is an exception rather than the rule. In fact, a good number of lotto winners did not know how to handle their own finances and they ended up losing all their winnings. Patience teaches the consumer the value of the funds as they patiently work their way in building it up.
To read the rest of the article, click on this link: http://www.nationaldebtrelief.com/patience-can-teach-two-things-personal-finance/.