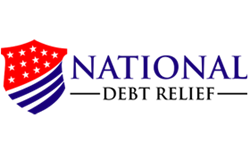 Out of the seven [federal repayment options], four are income-based programs and Pay As You Earn is just one of the four
New York, NY (PRWEB) July 23, 2014
National Debt Relief shared in a recent article published last July 22, 2014 how the improvements on the government repayment option Pay As You Earn for federal student loans really affects the borrowers. The article titled "The Big News About Student Loans Might Not Be So Big After All" explains the program and the benefits and disadvantage it brings with the service update.
The article shares that the Pay As You Earn program has reduced the amount of payment needed to be made under the program. The percentage of discretionary income that has to be used to pay for the student loans went down from 15% to 10%. This is expected to be able to help about 5 million student loan holders who are already making repayment on their student loans.
The article starts off by highlighting the fact that the program will not be able to help every borrower. Federal student loans has a total of seven repayment programs that can cater to different needs to of student loan borrowers. Out of the seven, four are income-based programs and Pay As You Earn is just one of the four.
There is a need to prove partial financial hardship in order to qualify for Pay As You Earn. The article shares that the way to do it is that student loan debtors who are about to or are already making payments should total all the student loans. If the payments needed goes over 15% of the discretionary income, you are under partial financial hardship.
The article goes off to explain on how discretionary or disposable income is computed. The college debt holder would need to get their adjusted gross income. Remember that the adjusted gross income should be a monthly amount. With that figure on hand, the next step is subtracting $1,450. This amount is the current federal poverty line. The difference will be your discretionary or disposable income.
One important factor in Pay As You Earn is the loan forgiveness program after 20 years of making payments. If after 20 years and there is still a balance on the student loan, that will be forgiven by the federal government. But one thing that the borrower has to do every year is to prove to the government the income they earn every year. This changes the amount based on the computations for the 10% cap of discretionary income.
To read the rest of the article, click on this link: http://www.nationaldebtrelief.com/big-news-student-loans-might-big/.