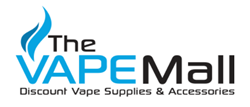 People need to take time to research the top misconceptions associated with vaping.
ST. LOUIS (PRWEB) December 19, 2018
The Vape Mall has published an educational infographic entitled "Common Vaping Myths Debunked" to provide information on the top misconceptions about vaping.
With this infographic, The Vape Mall discusses the truth behind the biggest vaping myths. To correctly inform consumers of the truth about vaping, the infographic breaks down vaping myths by presenting truthful facts associated with each myth.
One of the major misconceptions about vaping is that it contains tobacco, but vaping only contains nicotine which is not a form of tobacco. Another myth is the FDA does not regulate vaping, but since 2016, the FDA has regulated all tobacco products including electronic nicotine delivery systems. Many people believe nicotine is always consumed when vaping, but people can choose how much or how little of nicotine is in their e-juice. For those who believe vaping is more addictive than smoking, nicotine is the addictive component, and since people can control how much nicotine is in their e-juice, it can be non-addictive.
In order to understand the world of vaping, people need to have the proper knowledge of what vaping is and is not. According to The Vape Mall, people need to take time to research the top misconceptions associated with vaping. Much of the information people know about vaping is false, but by taking time to educate themselves on vaping myths, they will be able to distinguish between vaping myths and facts.
About The Vape Mall
The Vape Mall is a store with an online shop and brick-and-mortar locations in St. Peters, MO, and Wentzville, MO. They focus on providing discount vaping supplies and accessories to customers all over the country. Customers can create custom flavors and purchase items at the wholesale level.