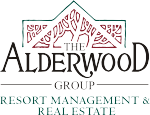 Las Vegas, Nevada (PRWEB) April 07, 2014
The Alderwood Group is a leading provider of resort and property management solutions, and has set itself apart from its competition over the past fifteen years. Proof of the Alderwood Group's successful solutions is visible through the company's relationships with clients, owners and guests – as well as the fact it has never lost a property management contract.
With that in mind, The Alderwood Group is thrilled to announce another partnership with a world-class resort – the High Sierra Condominiums in Ruidoso, N.M. Located high in the Rocky Mountains of New Mexico, the High Sierra Condominiums – now managed by The Alderwood Group – are an idyllic year-round vacation destination.
The Alderwood Group has been proven successful in a number of resort environments, ranging from mountain getaways to world-class golf resorts. With a long track record of success developed while working with a variety of resorts, The Alderwood Group sets itself apart from the competition with an effective solution to any location's resort management needs.
The High Sierra Condominiums have something to offer any traveler throughout the year. With fishing, horseback riding, golf and hiking throughout the summer and winter skiing that offers powder skiing at 12,000 feet with a vertical drop of 1,700 feet, High Sierra is sure to appease any traveler's appetite for the outdoors. The High Sierra Condominiums are also just a short drive from midtown Ruidoso and a host of other entertainment options.
The accommodations at High Sierra Condominiums are each bigger than 1,000 square feet and include wireless Internet, fireplaces and washers and dryers. High Sierra offers the rare combination of seclusion and nearby entertainment. Deer, elk, turkey and fox often roam the property, as it is part of the Lincoln National Forest.
The Alderwood Group has established itself as a leader in resort and property management by allowing owners increased benefits through its technology platforms and industry contacts – both of which enhance owner engagement through online technology.
Each of The Alderwood Group's properties continues to be extremely satisfied with its exquisite resort management solutions. For more information on The Alderwood Group and its host of solutions to challenges commonly faced by resorts, visit http://corp.alderwoodgroup.com/.
800-964-4233
info(at)alderwoodgroup(dot)com
Press release distributed by Reputation Maxx, a leader in online reputation management and part of a family of companies that includes Prensa Ahora and Enterate Ahora.