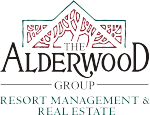 Nags Head, North Carolina (PRWEB) June 20, 2014
The Alderwood Group is a proven leader in property and resort management with years of experience in ensuring that visitors to its properties have the best possible vacation experience. By employing a staff that offers an unmatched blend of professionalism and expertise, The Alderwood Group is dialed into the wants and needs of travelers across the country.
With that in mind, The Alderwood Group is excited to announce a new partnership with Dunes South in Nags Head, N.C. – an idyllic oceanfront resort that is sure to offer something to bolster the vacation experience of nearly any traveler.
With top-notch vacation accommodations that include two- and three-bedroom villas, easy beach access and a plethora of nearby attractions and amenities, guests are sure to enjoy their stays at Dunes South. In addition to those first-class accommodations on and around the resort's grounds, Dunes South guests also have access to onsite tennis courts and barbecues with an ocean view.
Because of Dunes South's location just seconds from the Atlantic Ocean, resort guests have a chance to fish for the catch of a lifetime, explore the surrounding water on a snorkeling excursion or spend their vacation relaxing on the beach. Vacationers are also just a quick trip away from a host of restaurants, grocery stores and shopping destinations – ensuring a relaxing vacation with the convenience of nearby amenities. Rooms even offer fireplaces to enhance the off-season vacation experience.
Dunes South provides guests with in-suite washers and dryers, fully equipped kitchens, dishwashers and a variety of floor plans that provide visitors with one-of-a-kind ocean views. As an ideal home-away-from-home, Dunes South provides guests everything they need for a comfortable stay while enjoying unbeatable views and an ocean breeze right outside their door. For those who do not want to leave their animals out on the fun, the property is pet friendly, which is something that is quite unique when it comes to rental properties.
The Alderwood Group is an industry leader for property and resort management with a vast level of experience in supplying the most exceptional options for resorts throughout the country. Each of the properties managed by The Alderwood Group offer a unique vacation experience in their locations, and is sure to appeal to nearly any traveler. For more information on The Alderwood Group or any of its managed properties, visit http://corp.alderwood.com/.
*****
800-964-4233
info(at)alderwoodgroup(dot)com