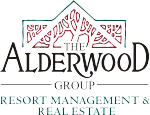 Lake Arrowhead, California (PRWEB) October 21, 2014
With just 12,000 people living there, Lake Arrowhead, California is a pristine mountain town. The town brags 310 days of sunshine, an incredible lake for water-based activities and some of the best skiing, snowboarding, and sledding in the state. With so many options for snow-filled fun, it can be hard to decide where to go when staying in Lake Arrowhead. For this reason, The Alderwood Group is sharing its picks for the best places to have a great time in the powder this winter.
1. The Ski Zone™
Located in nearby Snow Valley, The Ski Zone™ has some of the best and most beloved skiing trails in the area.
2. The EDGE™ Terrain Park™
Also located in Snow Valley, this challenging park offers many downhill options for the thrill-seeking snow enthusiast. Funboxes, tabletops, banks, spines, rails and more will give serious boarders a thrill as they speed down the meticulously groomed and maintained powder.
3. Snow Play™
At the base of the mountain in Snow Valley is the Snow Play™ area, where younger snow lovers can still have an amazing day! Try tubing or building a snowman in this family-friendly area that is open seven days a week shares The Alderwood Group.
4. Bear Mountain
"The Park" at Bear Mountain is the ultimate stop for Californians and out-of-towners who want to experience one of the best places to learn and perfect their snowboarding technique. With over 150 jumps, a halfpipe and Southern California's only Superpipe that is 580 feet long, 67 feet wide and 17 feet tall! Some of the world's best snowboarders frequent the area during the winter months.
5. Snow Summit
One of the best options for families looking to enjoy the snow this winter is Snow Summit. With a family park for both beginners and children, it is the perfect place to bring the whole crew. Snow Summit even has an advanced terrain park, a halfpipe, and other attractions for more experienced boarders and skiers.
While staying in Lake Arrowhead, The Alderwood Group recommends the premium accommodations of NorthBay at Lake Arrowhead. With warm, homey touches as well as state-of-the-art amenities and unparalleled convenience, it is the perfect place to stay during an adventurous vacation to Lake Arrowhead. For more information, contact The Alderwood Group today.
###
http://corp.alderwoodgroup.com/
800-964-4233
info(at)alderwoodgroup(dot)com