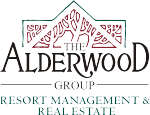 Lake Arrowhead, California (PRWEB) March 25, 2015
Lake Arrowhead is a destination that excites travelers all year round with endless entertainment and activities available during every travel season. This versatile destination is one that can be taken advantage of all year, and when they visit travelers can have an unforgettable trip by staying in the fantastic accommodations of North Bay. While they enjoy this stunning resort they will have easy access to all that Lake Arrowhead has to offer them, and they can take advantage of great tours, activities, and attractions that Alderwood Resort Group recommends.
1. Lollipop Park: Alderwood Resort Group knows that many travelers bring their children with them when they head to Lake Arrowhead so that the entire family can enjoy its many fantastic attractions. One of the best places for families to spend their time is at Lollipop Park. At this exciting family park there are bumper cars, a carousel, ship rides, mini golf and a number of other attractions that the whole family will enjoy. The park is open Thursday through Sunday.
2. Blue Jay Village: Those who want an easy day out can find this village just a short way from Lake Arrowhead. This area is full of shops and restaurants where travelers can enjoy an afternoon out and grab some great souvenirs to remember their trip. The village also holds a number of great events throughout the year including the Quilt Walk and the Lake Arrowhead Brewfest. Alderwood Resort Group knows that travelers who take the time to explore this village are sure to find a number of ways to make their trips unique.
3. Queen Boat Tour: Travelers who want to see the lake in all of its glory can do so from a unique vantage point when they take advantage of these fantastic tours on the lake. The Lake Arrowhead Queen sails every day with hourly trips around the lake to give attendees a look at the stunning waters and surrounding lands. Relaxing and thrilling all at once, these tours can be booked now for a visit during an upcoming stay at North Bay.
When travelers want to be able to have unforgettable vacations, they need someone on their side to help them choose the best travel options for their needs. Through Alderwood Resort Group these individuals have access to endless options for travel, from resort vacations in destinations all over the world, to cruises and exclusive tours. These options make it easy for anyone to have the vacation experience of their dreams. To learn more visit http://corp.alderwoodgroup.com/.
###
800-964-4233
info(at)alderwoodgroup(dot)com
Press release distributed by JW Maxx Solutions, a leader in online reputation management.