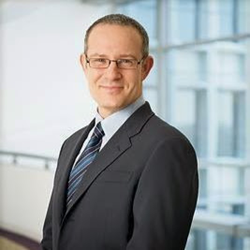 Chicago, IL (PRWEB) January 02, 2015
In order to give back to their wonderful patients, The Art of Plastic Surgery is offering a number of exciting specials for the month of January.
All patients who schedule an appointment prior to Jan. 31, 2015 for a breast augmentation procedure in Chicago will receive $500 off. Patients should be sure to schedule their initial consultation before all available spots are booked. To schedule an appointment, contact The Art of Plastic Surgery at (773) 763-3990 and mention this special.
Additionally, patients can take advantage of a new non-surgical technique: Ultherapy. With this special offer, patients can undergo an Ultherapy brow lift for only $700. This incredible deal is only available through the end of January. Ultherapy is a non-invasive and safe alternative to facelift surgery with virtually no downtime. Numerous patients find this alternative procedure especially favorable with the start of a new year.
Dr. Wiener, board-certified plastic surgeon at The Art of Plastic Surgery, explains the appeal of ultherapy, stating, "We use focused ultrasound energy to stimulate the skin's natural collagen production process. It can be useful against signs of aging and sun exposure around the brow as well as under the chin and toward the neck area." Dr. Wiener adds, "Numerous patients find this treatment especially helpful for fine lines and wrinkles around the décolletage area."
The Art of Plastic Surgery is also offering 20% off all non-invasive procedures, including Profractional Laser, Microlaser Peel, Lunchtime Laser Peel, Skintyte, BBL Photofacial, Facial Veins, and Laser Hair Removal treatments.
For information on each of these specials or on the wide variety of available treatments and procedures, please contact The Art of Plastic Surgery at 5440 N Cumberland Ave #105 Chicago, IL 60656; call (773) 763-3990; or visit http://www.theartofplasticsurgery.com.
Board-certified in plastic surgery and a member of the esteemed American College of Surgeons, Dr. Wiener has risen to prominence through his thoughtful and individualized approach to his patients as well as his dedication to consistently beautiful results. He was named a Consumers' Research Council of America "Top Surgeon" and completed his residency at the University of Illinois at Chicago. Dr. Wiener has been featured in several media outlets, such as E! NewsLive, WFLD-TV, WMAQ-TV, Univision Online, Oxygen Magazine, Healthy and Fit Magazine, Forbes, US Weekly, Life & Style Weekly, Globe, Daily Herald, Chicago Sun Times, and the Today Show Website. He has been named one of "The Best Beauty Surgeons in the Country" by Harper's Bazaar and is also a regular contributor to Aesthetic Trends and Fact Based Skin Care. Dr. Wiener has been practicing on Chicago's Northwest side for more than 9 years and recently opened a new, state-of-the-art facility, The Art of Plastic Surgery.