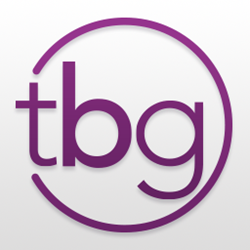 'In keeping with our commitment to provide exceptional service to our students and alumni, Dr. Babb and her team will provide opportunities for growth from enrollment to graduation ... and beyond.'
New York City, NY (PRWEB) February 17, 2014
The Babb Group, Inc., a New York City and California-based educational consulting services company, and Bethel University, a Tennessee-based private university accredited by the Southern Association of Colleges and Schools Commissions on College, have teamed up to provide online teaching career services to Bethel University alumni and students.
Bethel University, an award-winning institution in the Tennessee area providing online, traditional and hybrid programs, offers first-rate career services to their students and graduates. Bethel University is further expanding their career services offerings by joining forces with a leader in online teaching jobs and recruiting, The Babb Group, Inc. Bethel University recognizes that getting a job in the industry of teaching or higher education has a different process and requirements than other disciplines. This partnership will be beneficial to students looking to work in higher education.
"We are excited to partner with the Babb Group," said Kelly Sanders-Kelley, Vice President of Bethel University's College of Professional Studies. "In keeping with our commitment to provide exceptional service to our students and alumni, Dr. Babb and her team will provide opportunities for growth from enrollment to graduation ... and beyond."
Services and products for students and alumni will include: cover letter writing, curriculum vitae (CV) writing, higher education job consulting, online teaching boot camp, online university lists to apply to jobs, online teaching job leads, online teaching application services, CV reviews, CV and cover letter templates, ExclusiveEDU private forums for entrepreneurial adjunct online professors, Hire Higher Educator group for instructors looking to tutor students or consult in industry, professor profiles for Facebook, LinkedIn and numerous other valuable tools to enter into the field or online education - or expand an instructors workload.
The Babb Group, Inc. will offer special pricing to all validated Bethel University students and alumni. To learn more, visit: http://www.thebabbgroup.com and http://www.bethelu.edu/home.