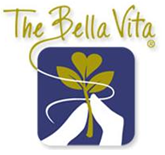 The DSM-5 has legitimized the torment of those with Binge Eating Disorder. The doors have opened to increase awareness through education, decrease stigma and secure those with Binge Eating Disorder the treatment they so urgently need.
Los Angeles, CA (PRWEB) December 10, 2013
Experiencing a lack of control when eating or over the amount eaten? Finding yourself eating alone to avoid embarrassment by the amount of food that was eaten in one sitting? Feeling a sense of guilt, disgust, or depression after consuming large amounts of food?
The Bella Vita (thebellavita.com) understands what triggers these emotions and behaviors. It is our goal to help individuals discover why food is used to cope with life's challenges; how to manage one's emotions; how to have a healthy relationship with yourself and others; and how to incorporate proper nutrition and fitness back into an individual's life.
Eating disorder expert Dr. Patricia Pitts, Ph.D, CEO & Clinical Director of The Bella Vita designed the Binge Eating Disorder Evening Intensive Outpatient Program (BED Evening IOP) as a comprehensive and distinct Binge Eating Disorder (BED) program to support evening outpatient treatment without interrupting an individual's career or school schedule in the Los Angeles and surrounding areas. The program is now accepting patients, during the holidays to support those with BED during their most difficult time of year. The recent Diagnostic & Statistic Manual of Mental Disorders, Fifth Edition (DSM-5) has officially given BED its own distinct diagnostic category. With the support of insurance companies, it has created the opportunity for people to receive the proper BED coverage and care. Dr. Pitts says, "The DSM-5 has legitimized the torment of those with BED. The doors have opened to increase awareness through education, decrease stigma and secure those with BED the treatment they so urgently need."
Daily BED individuals suffer with severe mental illnesses and medical issues. Addressing both the underlying emotional dynamics and physical complication are crucial to the success in patient outcomes. "BED individuals' well being is complicated by life threatening physical diseases, such as high blood pressure, high cholesterol, heart disease, type II diabetes, gall stones, and even some cancers. Thus, patients who enter our BED treatment program have been cleared by their physician confirming their medical conditions along with nutrition and exercise recommendations. The role of their medical professional is critical for their care. The Bella Vita collaborates and communicates with their doctor as our supportive and skilled multi-disciplinary team of eating disorder specialists explore with patients underlying dynamics, educates, teaches effective emotional and relational skills, and offers lifestyle skills for recovery," says Dr. Pitts.
Anyone seeking Binge Eating Disorder or any eating disorder treatment should consult with an eating disorder specialist. At The Bella Vita, individuals are initially assessed to determine their level of care based upon their diagnosis and an individualized treatment plan is developed which includes meal planning and fitness. Dr. Pitts shares, "For those suffering from BED, there is hope. By my early twenties, I was freed of my own eating disorder. In my 30 years of treating eating disorders, I have seen thousands of lives transformed. Food does not have to control people's lives. In a caring and safe environment, healing does take place. As individuals learn and practice effective skills, they leave old unhealthy patterns behind and their new healthy lifestyles emerge. This is why I love what I do; and passionately share it with others." The Bella Vita Binge Eating Disorder Evening Intensive Outpatient Program will be offered in our Los Angeles Outpatient Treatment Center. For more information, please visit http://www.thebellavita.com/binge-eating-disorder-evening-intensive-outpatient-program.htm.
About The Bella Vita. The Bella Vita offers a multi-faceted approach to healing eating disorders like anorexia nervosa, bulimia nervosa and binge eating disorder for our clients while providing a safe and supportive environment that helps each client to bring a healthy balance back into their life. This program works to uncover the underlying cause of the eating disorder while addressing co-occurring conditions such as depression, anxiety, obsessive-compulsive disorder, trauma and alcohol and drug addiction. The Bella Vita is a CARF accredited program with transitional living, and several residential and outpatient treatment centers in Los Angeles, La Canada Flintridge, San Marino, Woodland Hills, and Thousand Oaks. For more information, visit http://www.thebellavita.com or call our 24/7 intake line for program and admissions questions 818-585-1775.
For all media inquiries, please contact Melissa Moss at mmoss(at)thebellavita(dot)com or 323-255-0400.