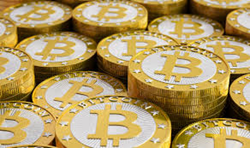 "The largest problem in the Bitcoin adoption world right now is education and this is the best Bitcoin education course online," said Adam Draper, CEO of Boost.
San Mateo, CA (PRWEB) October 07, 2014
Draper University, the innovative and disruptive school for entrepreneurs in Silicon Valley, has teamed up with ZapChain, a growing network for Bitcoin professionals, to build a free online course on Bitcoin. The course is designed for individuals who are new to the Bitcoin space or do not have a technical understanding of the digital currency. While there are resources available for those with a technical background to learn more about Bitcoin, this course will make the subject accessible to everyone regardless of their prior knowledge.
"The largest problem in the Bitcoin adoption world right now is education and this is the best Bitcoin education course online," said Adam Draper, CEO of Boost. "It answers all the questions by giving access to the experts in the Bitcoin space, no one else has done this in a quality way."
This new exciting online course brings together a host of entrepreneurs, venture capitalists and engineers from Silicon Valley all operating in the Bitcoin space. With such a wide range of participants, students will be exposed to a plethora of ideas regarding the Bitcoin protocol, its current and potential uses, and its ability to change the world as we know it.
"When I found out that Draper University was making a Bitcoin course, I knew ZapChain needed to get involved. Bitcoin is an amazing technology that can enable innovation in so many areas of the world and I'm very proud of what we have created. I can't wait to see the new products created by people who take the Bitcoin Course." Matt Schlicht, Co-Founder of ZapChain
Draper University was the first educational institution to accept bitcoin as a form of tuition payment and wanted to create this course as they felt there was a void in educational material making Bitcoin more approachable. The course will help the Bitcoin ecosystem as a whole from the increased exposure and degree of understanding students will receive. The goal of producing this course is to provide a holistic overview of Bitcoin from a predominantly non-technical perspective, and to illustrate its potential to transform the way we interact as a global community in the financial marketplace.
The course launches on October 22, 2014, interested participants can sign up here to receive more information and get access to exclusive interviews prior to the course launching.
About Draper University: Located in the heart of Silicon Valley, Draper University is the brainchild of free-spirited venture capitalist Tim Draper, and co-founder of Draper Fisher Jurvetson Venture Fund. Draper University is an innovative school for entrepreneurs, offering both residential entrepreneurship programs and an online program for the brightest entrepreneurs from around the world. Students experience Silicon Valley via a cutting edge, hands on curriculum taught by the most successful entrepreneurs in the Valley. Learn how to launch a business in this unique startup boot camp for entrepreneurs. For more information about the program or to apply online, visit http://www.draperuniversity.com or contact us info(at)draperuniversity(dot)com.
About ZapChain: ZapChain is a growing network for Bitcoin professionals. With at least one person from every major Bitcoin company, ZapChain has quickly become the #1 place to have productive, quality discussions around Bitcoin.