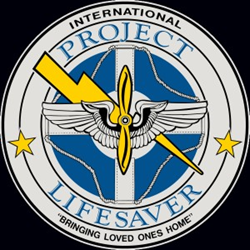 Port St. Lucie, FL (PRWEB) April 14, 2015
During the past five (5) years, Project Lifesaver International has expanded its program into new territories across the United States. This was made possible through a Federal grant from the Bureau of Justice Assistance (BJA) under the Missing Alzheimer's Patient Assistance program. Since 2010 this grant has helped provide funding for 205 new Project Lifesaver public safety agencies. In 2014 alone there were 33 new member agencies that benefited from the BJA grant.
"We are truly grateful for our partnership with the BJA. Over the past five (5) years the Missing Alzheimer's Patient Assistance program has given public safety agencies the opportunity to establish or expand a special needs protection program." said CEO/Founder of PLI, Gene Saunders.
The BJA grant program has paved the way for public safety agencies, which previously did not have the funding, to provide protection and support to the families and caregivers of individuals with Alzheimer's or dementia who are prone to the life threatening behavior of wandering.
Project Lifesaver began more than 16 years ago. Over those years we have seen the program grow in membership to nearly 1,400 public safety agencies with nearly 50,000 special needs individuals being protected across North America. Since 2010 Project Lifesaver has distributed 2,476 transmitters to public safety agencies under the BJA Grant.
Just in the past two months (February and March 2015) there have been three rescues by Project Lifesaver member agencies that began their program with BJA Grant funding. One of those rescues was by the Citrus Heights Police Department of California. Their Project Lifesaver trained search and rescue team recovered a 78-year-old woman with Alzheimer's who had wandered away from her caregivers. She was located within 25 minutes and safely returned to her family.
Another grant agency from the Laramie County Wyoming Sheriff's Department has worked closely with State legislators, crafting a Bill that provides funding to all County Sheriff's Departments for the Project Lifesaver program. The Bill was passed at the end of February 2015. It's referred to as "Kevin's Law".
Project Lifesaver is the most widely used and effective program in the nation that is specifically designed to protect the "At Risk" populations in our communities. Project Lifesaver has trained thousands of public safety agencies, not only in search, rescue and the use of our electronic locating equipment, but also in the methods necessary to communicate with a person who has Alzheimer's disease, Autism or a related cognitive disorder.
About Project Lifesaver International:
Project Lifesaver International is a 501 (C) (3) community based, public safety, non-profit organization that provides law enforcement, fire/rescue, other first responders and caregivers with equipment and training to quickly locate and rescue individuals with cognitive disorders who are prone to the life threatening behavior of wandering, including those with Alzheimer's disease, Autism, and Down syndrome. To date Project Lifesaver agencies have conducted over 2,965 successful rescues. Most who wander are found within a few miles from home, and search times have been reduced from hours and days to minutes. Recovery times for PLI clients average 30 minutes — 95% less time than standard operations.
About The Bureau of Justice of Assistance (BJA)
The Bureau of Justice Assistance (BJA), a component of the Department of Justice's Office of Justice Programs (OJP), disseminates state-of-the-art knowledge and practices across America's justice systems and provides grants at the national, state, local, and tribal level to fund the implementation of a wide-variety of crime-prevention and crime-fighting strategies. BJA provides proven leadership and services in grant administration and criminal justice policy development to make our nation's communities safer.
To learn more about Project Lifesaver or to questions about grant opportunities through the BJA visit: http://www.projectlifesaver.org or contact:
Joseph Salenetri
Senior Communications Advisor
josephsalenetri(at)hotmail(dot)com
609-672-1441
or
Elizabeth Kappes
Public Relations Coordinator-Special Projects
ekappes(at)projectlifesaver(dot)org
757-531-5105