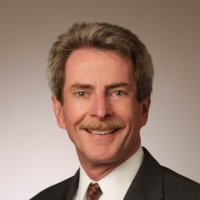 However, if doctors or medical staff miss something or do something wrong that causes a problem you wouldn't have otherwise, that's when you call the lawyer.
San Diego, CA (PRWEB) February 10, 2017
Doctors, nurses, medical assistants, technicians and other hospital and medical staff are human and can make mistakes like everyone else. Not every mistake warrants a call to a medical malpractice lawyer, however. "The question is: Did the mistake matter? Did they almost give the wrong medication or almost operate on the wrong arm?" asks medical malpractice attorney Brian L. Burchett, founder of The Burchett Law Firm, PC. "'Almost' doesn't usually matter, just like a car that runs a stop sign when no one is around. No harm, no foul. However, if doctors or medical staff miss something or do something wrong that causes a problem you wouldn't have otherwise, that's when you call the lawyer."
In order to help people protect themselves and not fall victim to medical malpractice, Burchett lists the following three tips:
No. 1: Be prepared at doctor appointments. "Come into the appointment with a list of all medications, including dosages, that you take and a list of medications you're allergic to in order to reduce the risk of medication interactions," stressed Burchett. "Report all of your symptoms and make sure the doctor knows what doesn't feel normal, how long it hasn't felt normal and how bad it feels. Do not understate any pain, but also don't exaggerate. Do your homework. If you have an ongoing medical condition or suspect you might be developing one, research it. Learn what you can about the condition's normal symptoms, its causes, and the treatment. That way you can participate in the medical decision-making process. Just remember, a little bit of knowledge can be a dangerous thing and a couple hours on the Internet is no substitute for a medical degree."
No. 2: Understand the condition(s). It is imperative that people have a thorough understanding of their condition(s), as well as the treatment they've received, such as high blood pressure. "Ask your doctor why your condition occurs and how medications help it," said Burchett. "Then, ask lots of questions of the doctor. What's the doctor's diagnosis? Why does he or she think it's that? What will the condition do to my body? Are more diagnostic tests needed to be sure? If so, what tests and why? Are there others? What's the treatment? Why that treatment? What are the side effects? What are the alternatives? What are the benefits and/or risks of the possible treatment plans?"
No. 3: Communicate with the nurses. If you are a patient in a hospital, ask the nurses what they're doing and why. What they are doing to you might be intended for another patient. "If you think what the nurse is trying to do is wrong, like give you medication you're allergic to, stop her or him and insist they check your records and with your doctor," noted Burchett. "Ask the doctors questions when they come in to see you: How is the treatment working? What else could they do? When do they expect to release you? How will you be at that point?"
In general, patients should be cooperative, but involved. "You have the right to know what's wrong, what they want to do to fix it, why they want to do that, why they're not doing the alternatives, and what to expect from the treatment," concluded Burchett.
About Brian L. Burchett, The Burchett Law Firm, PC
Brian L. Burchett is a personal injury and accident attorney with over 35 years of successful experience, inside and outside of the courtroom. He founded The Burchett Law Firm, PC in 2013 to meet the needs of people suffering serious injuries due to negligence, medical malpractice and defective products. For more information, please call (619) 450-2436, or visit http://www.theburchettlawfirm.com. The law office is located at 605 C Street, Suite 301, San Diego, CA 92101.
About the NALA™
The NALA offers small and medium-sized businesses effective ways to reach customers through new media. As a single-agency source, the NALA helps businesses flourish in their local community. The NALA's mission is to promote a business' relevant and newsworthy events and achievements, both online and through traditional media. For media inquiries, please call 805.650.6121, ext. 361.