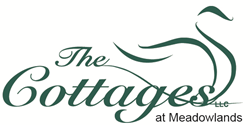 Oconto Falls, WI (PRWEB) June 05, 2014
The Cottages Investment Group, LLC out of Shawano, WI is pleased to announced the acquisition of The MeadowLands Assisted Living Facility in Oconto Falls. The investment group, which also owns and operates The Cottages on Golden Pond Assisted Living and Memory Care in Shawano, plans to operate The MeadowLands under the new name of The Cottages at MeadowLands, as of Friday, May 30th, 2014. The MeadowLands has been a long time provider of excellent care in Oconto County and The Cottages has done the same for Shawano County the last 5 years.
Cara Peterson, General Manager of the Shawano facility, is excited to take on the new endeavor of adding The Cottages at MeadowLands to her managing portfolio. Peterson, who is originally from Oconto Falls, spoke of the acquisition, "I've managed The MeadowLands in the past, and now return home with gained knowledge and continued strong beliefs in providing excellent care for those who are in need of intermediate care in a home-like apartment setting. I believe in working together as health care professionals and a community, to create a healthy living atmosphere for loved ones."
The Cottages will operate the current MeadowLands facility as a licensed and certified Residential Care Apartment Complex (RCAC), and plans to break ground on a new Community Based Residential Facility (CBRF) later this summer, that will focus on dementia care. "We are very excited to bring our high level of care to Oconto Falls, and in doing so, create jobs and service the needs of the local market," stated Wade T. Micoley, Owner & President of The Cottages Investment Group, LLC.
Once approved, the new facility will be built adjacent to the current Assisted Living facility at 751 E. Highland Drive in Oconto Falls, WI, and focus on dementia care, specifically Alzheimer's disease. Expanding the location to include a safe home environment for those with memory loss, the Memory Care programs and caregivers will provide the daily balance needed to help each person live an active, enjoyable life within safe surroundings.
Peterson briefly spoke about the impact the CBRF Memory Care facility will have on the Oconto Falls area, "Alzheimer's has touched my family, like it has so many others, and that makes this new facility even more important to our community. I am very proud to bring this area of healthcare into Oconto Falls. Working closely with the area chapter of The Alzheimer's Association we will be able to bring innovative treatments and techniques to our residents and their families."
Although a diagnosis of dementia is not required for admission to new The Memory Care, the staff will be specially trained to accommodate the needs of those with mild to moderate memory problems. Short term stays, respite and hospice care will be available also. The Care Team will be trained under the strict guidelines of the State of Wisconsin for this type of care facility. All medication management is directed by licensed professionals.
"Our staff take pride in the reputation they have built for The Cottages of Shawano, and this will be no-doubt the same at The Cottages at MeadowLands. We all do this for one reason; To make life healthier and easier for elderly and their families in our community. Our Tenants and their children trust us to provide the best care possible. And we do a very good job at that," also stated Peterson. In addition to the exceptional, 24-hour staff, all The Cottages facilities also offer Nursing visits, and in-house podiatry, therapy, home health, in-house x-ray and ultrasound, and hospice care.
For more information on The Cottages Assisted Living and Memory Care facilities in Oconto Falls or to inquire about admission, call 866-380-8174, or visit on-site at 751 E. Highland Drive in Oconto Falls, or via the web at http://www.meadowlandsretire.com.