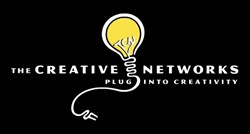 We offer a variety of services to support the integration of Dragon Medical Practice Edition 2.
Los Angeles, CA (PRWEB) September 18, 2013
The Creative Network is taking speech recognition solutions to the next level for physicians of small medical practices by offering Dragon® Medical Practice Edition 2 with customized support on installation and configuration with compatible EHRs.
"We offer a variety of services to support the integration of Dragon Medical Practice Edition 2," said the Administrator of Operations, Ramon Alustiza. "Our main goal is to improve the process of clinical documentation for physicians by automating their EHRs with the most innovative software available."
Investing in technology that puts medical talk to text is the ideal solution for medical practices with 24 physicians or less that want to take their productivity and patient care to the next level. Dragon Medical Practice Edition 2 offers an extensive list of advanced features best of which are faster recognition speed and more accuracy than previous versions. Recognition speeds are actually 3 times that of typing and produce a precision rating of more than 99% out of the box.
Other features worth noting include the transparent dictation box, which allows physicians to review documents, x-rays and flow sheets simultaneous to their dictation of the patient encounter. This saves additional time by eliminating the need for unnecessary back and forth navigation. Additionally, customizable macros eliminate the need for redundant keystrokes and mouse clicks by programming repetitive commands to respond to the clinician's voice.
With more than 90 specialty and subspecialty medical vocabularies that include over 30,000 medical terms, physicians can produce clinical documentation using their own words. These advanced features allow medical professionals to create more complete patient notes that support meaningful use criteria within the EHR and subsequently result in higher reimbursement levels for the practice. Add to that the expected reduction in transcription costs and the purchase of Dragon Medical Practice Edition 2 becomes a legitimate business decision that produces a quick ROI.
Dragon Medical Practice Edition 2 is easy to install and configure when done by a certified technician that can assess the unique needs and workflow structure of every practice. When integrated properly, Dragon Medical software is designed for progressive functionality that saves physicians both time and money.
To learn more about Dragon Medical Practice Edition 2 including how to place an order, visit http://www.thecreativenetworks.com/live/dragon.php.
About The Creative Network:
The Creative Network is a complete resource facility serving the medical community. Our goal is to help the healthcare provider deal with the daily challenges of running their practice or billing service. Our team of highly trained and certified professionals seek out methods of improving your automation needs by bringing you the latest in technology innovations that place the vast information network at your fingertips.
If you are not sure if we can provide the products or services you need, just ask us. Visit http://www.thecreativenetworks.com and discover why we call ourselves a ONE-STOP provider.