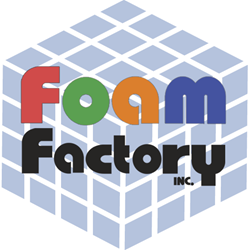 "Our customers have sent us the multiple creative ways they've used our products over the years. This new line brings us back to basics, focusing on what made us the best in foam and sponge sales."
Macomb, MI (PRWEB) June 17, 2015
The Foam Factory is going back to basics with a new line of foam-sponge rubber. Each design has been crafted for a range of applications. The new line is perfect for cleaning, comfort and general purpose. These new sponges are already available for purchase online, with free shipping on orders greater than $75.
There are five basic sizes to choose from and two new types. Sponges come in the regular or soft variety, think sponge versus rubber in consistency. The sizes are as follows:

Standard Rectangular Soft Sponge
Rounded Corner Soft Sponge
XL Handle-Style Soft Sponge
Mini-Scouring Sponge
XL Scouring Sponge
The soft sponges are best for cleaning, and will be the perfect addition to your kitchen or bathroom space. The soft sponges are also perfectly decent to use on cars without scratching paint. Scouring sponges find a million uses in the bathroom.
High quality sponges from The Foam Factory are also easy to wring out and keep dry, which means that sponges last longer without a mildew smell.
"Sponges aren't just for doing dishes," said Carlo Badalamenti of The Foam Factory. "Our customers have sent us the multiple creative ways they've used our products over the years. This new line brings us back to basics, focusing on what made us the best in foam and sponge sales."
Badalamenti wasn't kidding either. Customers have used his products for wall paper applications, to apply and repair paint splotches, and they are also big enough to control spills in the shop or the kitchen. The scouring sponge, made from large celled materials designed for water drainage, is perfect for scrubbing grime away. Contractors use them for cleaning tile grout.
The Foam Factory is committed to designing sponges and foam products that fit almost any application around the house. Foam Factory's high quality sponges are available online at affordable prices, with options to custom cut. The Foam Factory offers shipping to anywhere in the contiguous United States.
About The Foam Factory
The Foam Factory is North America's largest foam retailer, with multiple products to suit your needs. Started 30 years ago, the company is headquartered in Southeast Michigan. The Foam Factory specializes in acoustics, bedding, packing materials, foam sponges and more. The Foam Factory offers free shipping on all purchases over $75, and a price matching guarantee.