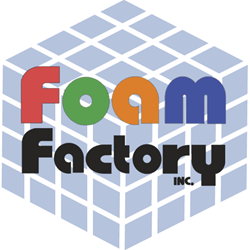 "What we guarantee is excellent absorption, and excellent durability. The all purpose sponge has become quite popular with car enthusiasts locally."
Macomb, MI (PRWEB) April 04, 2017
The Foam Factory introduces three new utility sponge designed for any job around the house. The all purpose sponge can take on nearly any dirt or grime in the house or on your car, while the utility and scouring sponges offer greater cleaning power. Available now, these sponges qualify for free shipping with orders totaling more than $75.
"Each sponge really fills a different role," says Carlo Badalamenti of The Foam Factory. "What we guarantee is excellent absorption, and excellent durability. The all purpose sponge has become quite popular with car enthusiasts locally."
The Foam Factory manufactures and cuts each piece. The utility sponge is designed for everything from cleaning your counter tops to wiping away excess dirt from a patio cushion. Used by professionals, the utility sponge is easy to clean and will last for years to come. Those who love their car will love the all purpose sponge, which easily removes dirt and grout without scratching the surface you're trying to clean. Finally, the scouring sponge (manufactured with dryfast foam) offers superior dirt removal and rounded edges that make it easy for you to reach any corners or oddly shaped areas.
"We tried to create a line that could fit anywhere," says Badalamenti. "We wanted industrial customers to have something durable and powerful, but then we thought 'why not consumers too?'"
Each sponge is available online at The Foam Factory website. The utility and all purpose sponges are available in 7" x 5" x 2" sizes, while the scouring sponge is available in 6" x 3" x 1". You can order the all purpose sponge in poly, super soft, HD36 regular or high quality, or Lux regular or high quality foam at The Foam Factory website, or at the showroom in Southeast Michigan.
About The Foam Factory
The Foam Factory is the one-stop shop for everything foam. The family-owned and operated manufacturer and retailer is located in Southeast Michigan, where The Foam Factory sells everything from boat cushions to sponges for use around the house or workshop. Visit the 310,000 square foot showroom to see their entire inventory for yourself, or browse online. Every order over $75 qualifies for free shipping within the contiguous United States.