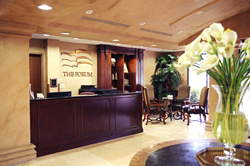 We are so thrilled that Kindrid saw recent success because the technology lends itself back to a participatory act of worship.
Pompano Beach, FL (PRWEB) February 17, 2015
The Forum's partner, OneHope, saw giant leaps with great success for their Kindrid Smart Giving designed for church members.
Kindrid is a new, uniquely structured approach to generosity that was built from the ground up to equip your church and church members. It was created through the partnership of LifeChurch.tv and OneHope – two organizations that care deeply about equipping local churches.
This new venture has grown rapidly, and has to-date 550 churches that have adopted the program, with more and more joining every day. In fact, Leighton Cusack, Director for this ministry, has said that churches are reporting large increases in overall giving, along with many first-time givers.
Smart Giving is constructed to unleash generosity. There is tremendous impact in generosity both for the recipient and for the giver. LifeChurch.tv and OneHope rethought everything from the ground up including how giving is communicated, how it's experienced, how it's structured, how it's sustained, and how it works.
The makers have taken a respectful approach from every angle of giving, especially through empowering the Church to communicate giving in a simple way. Kindrid takes away the emphasis from the technical details and puts it back on the relationship.
"Giving is not a transaction; the experience of giving should reflect the nature of giving," said Leighton Cusack, Co-Founder and Business at Kindrid. "This is why we are so thrilled that Kindrid saw recent success because the technology lends itself back to a participatory act of worship."
Forget about remembering passwords or swiping cards. With Kindrid, there is no need to worry about forgotten checkbooks or missing cash. The mechanics of giving are replaced by a delightfully simple way to give any amount, at any point in time, from anywhere. It opens up new channels of giving and supports the relationship between church and attenders.
About The Forum
Located in Pompano Beach, Fla., The Forum has become an integral part of the South Florida landscape. Its rich history and lodging conference facility continues to set it apart. Our friendly, affordable and professional environment sets the stage to network with like-minded Christian organizations, such as OneHope, Operation Rescue the Children, Cross International, Christian Interactive Network, and Trinity Theological Seminary to name a few. The Forum Hotel strives to offer each guest a relaxing place to rest their head, in addition to offering a wide variety of amenities and services.
For more information, please visit http://forumsouthflorida.com/. To make reservations, please email reservations(at)forumsouthflorida.com or call 877-337-8569.