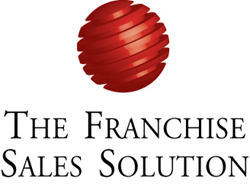 I think our clients would tell you that it feels like we are camped out in the next office.
Tampa, Florida (PRWEB) May 23, 2016
STOP Service Team of Professionals has 36 franchise locations and is an industry leader in property restoration. Services include water, fire, smoke and mold damage to both homes and commercial buildings.
"It is time for us to really begin promoting our franchise opportunity in the franchise industry," said Brian Clark, VP of Franchise Development for Stop Service Team of Professionals. "We have been committed to delivering peace of mind to home and business owners through quality restoration service and professional staffing for nearly 20 years."
The Franchise Sales Solution has a diverse group of clients and provides full service franchise sales and marketing support. "I think our clients would tell you that it feels like we are camped out in the next office." Said John Armatas, Principal at TFSS. "Our range of services ensures that our clients are spending money on lead generation and franchise marketing that yields productive results."
"We have been fortunate to work with the best in the service based sector and when we got the call from Brian, we really got excited about the opportunity of helping this great brand expand." Added Armatas. "In a recent Franchise Benchmarking review—STOP franchise owners ranked them very high in overall satisfaction, which makes it much easier for us to have prospects validate the brand and support systems."
ABOUT THE FRANCHISE SALES SOLUTION8
The Franchise Sales Solution, is a Tampa based franchise sales and development company. Each partner has owned and operated both small business and franchise operations and has a unique understanding of the challenges that entrepreneurs face in growing their companies. For additional information on the franchise systems they represent or to discuss their services contact, John Armatas at 855.844.8377.