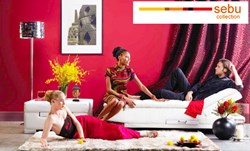 Help local organic mattress store get a 250k grant from Chase.
San Francisco, Ca (PRWEB) October 28, 2013
Help Support Local Business and Organic Manufacturer, The Futon Shop, By Voting to give them a $250,000 Grant From Mission Main Street Grant.
The Futon Shop has applied for a new Grant for Local businesses. The $250,000 grant from Chase Bank is a program called the Mission Main Street. The Futon Shop is asking for facebook fans to help their green business grow. Voters have until November 15 2013 to show their support. Rules for voters are as applied: no need to purchase or spend any money and voters must have a facebook account. Mission Main Street Grants have been designed by Chase with the good intention to create a larger awareness for small businesses in their communities. The Futon Shop and other small local business have a chance to gain a larger role in their communities thanks to Chase Bank and sponsors like Google, National Federation of Independent Business (NFIB), National Gay & Lesbian Chamber of Commerce (NGLCC), National Minority Supplier Development Council (NMSDC), National Urban League (NUL), National Veteran Owned Business Association, U.S. Chamber of Commerce, and the Women's Business Enterprise National Council.
Since 1976, Suzanne Diamond, the CEO of The Futon Shop, has made it her mission to bring in the most premium organic futons for her customers. The Futon Shop manufacturers over 33 green and organic mattresses, sofa beds, decorative covers, and bedroom sets. The Futon Shop has been committed to their community with creating jobs for residents in their community for over 30 years.
The Futon Shop is also known for its sustainable practices, manufacturing the greenest products in their local community. Using sustainable and organic practices, The Futon Shop successfully works on decreasing their environmental toxins and carbon footprint with the use of local sources.
By voting for Chases grant, Mission Main Street, The Futon Shop can be one of the unique 12 small businesses to win a grant to help better their community. The Futon Shop is dedicated to helping their community and has been loyal to producing the healthiest mattresses and organic bedding in the industry. Chase not only gives out money for the grant but also helps local companies create a business plan that involves a new location, an expansion, and growth in their industry.
Vote for us here: https://www.missionmainstreetgrants.com/business/detail/98278.
Organically Yours,
The Futon Shop