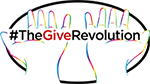 It Takes Only Two Minutes To Change Someone's Day.
Jersey City, NJ (PRWEB) December 29, 2016
Kvibe Productions, known nationwide for their corporate work as well as film and television production and commercials, along with sister company Live Picture Studios, the Tri-state area's leader in cinematic wedding videography & photography, are launching #TheGiveRevolution Challenge — a Facebook Live Video contest which challenges participants to perform a random act of giving in their community.
"This recent election had the country talking revolution and, with the holidays now upon us, it's the perfect time to start a revolution of giving; challenging people to give a little something back, whatever form that takes on. It could be opening a door, helping someone with groceries, buying someone a cup of coffee. Anything inspiring and kind qualifies," said film production studio COO Frank Licari.
"At Kvibe Productions, the motto is Creating To Inspire, but that doesn't just mean inspiring our clients with the film productions and photography Kvibe creates, it's about inspiring the staff and crew as well by being able to give the gift of community, love, and laughter. It only takes two minutes to make a small difference in people's lives and that's what #TheGiveRevolution is all about."
#TheGiveRevolution Challenge requires users to record themselves performing a random act of giving for someone and to upload the video to their Facebook page with the hashtags #TheGiveRevolution, #LivePictureStudios, and #Kvibe. In order to be eligible for one of the prize packages the company is offering, submitters must then go to #TheGiveRevolution web page to fill out their entry information and provide a link to their video. The catch is that submitters have to nominate someone else to whom they will pass on the prize should they win. Three recipients will be selected at random and awarded one of the three prizes.
"That's the core of the #TheGiveRevolution," said film production company CEO Khoa Le. "To give something back, but also to encourage others to do the same in the process. It doesn't have to be a truckload of food or thousands of dollars; the point is to give, something, anything, to someone else."
For submission guidelines and contest deadlines or any other information, please visit: http://www.LivePictureStudios.com/TheGiveRevolution.
About Kvibe Productions
Kvibe Productions, a full-service film & video production company in New York and New Jersey, won "Small Business Of The Year" in Hudson County, NJ, in 2013 and was voted "Fastest Growing Business of 2013" by the SBDC of New Jersey. Their recent feature length film production, Walt Before Mickey, is a highly rated download on Netflix and iTunes.
About Live Picture Studios
Live Picture Studios, New Jersey's premiere wedding videography & photography company, was chosen "Best of Weddings" by The Knot for 2013 through 2016 and was awarded the "Bridal Choice Award" for 2014 through 2016 by Wedding Wire.