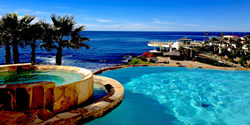 The Pouyan Method – a natural and pain-free treatment that targets and reverses the root causes of addiction, repairs and rejuvenates drug abuse damaged brain cells and restores the brain to its pre-addicted state.
Los Angeles CA (PRWEB) December 23, 2013
K2. Spice. Eight Ballz. WTF. These are the names of just a few of 200 or more legal synthetic drugs being sold on streets and at smoke shops throughout the country. Made of a myriad of chemicals and often manufactured and imported from abroad, these liquids, powders and pills can cause extremely vivid hallucinations, paralysis, shocking and uncontrollable behavior changes – and, for many users, extreme addiction or death.
Struggle To Identify And Treat Synthetic Addiction – Laws Woefully Inadequate
According to Johnny Tabaie, "Johnny The Healer", an addiction expert and Founder of The Holistic Sanctuary, the fact that these drugs are considered legal is especially troubling. "It's no wonder these drugs are so highly addictive. They are carefully formulated to tease the pleasure centers in our brains, and can cause both high highs and extreme lows, leaving users desperate for more."
In an interview with CBS News on December 18th, toxicologist Dr. Michelle Ruha says the growing synthetic drug epidemic shows no sign of waning. "Every few months, it seemed like we were hearing about new ones," she said. Perhaps more disturbing is the fact that the synthetic drug makers are able to stay one step ahead of US laws merely by altering their formulas slightly and changing the names of each drug as they are banned. "It's just very rapid turnover, so you just can't seem to keep up with it," she explained.
A New Method For Treating A New Form Of Addiction
"Unfortunately, because these new synthetic drugs are so easy for kids and young adults to get a hold of, it's just as easy for them to mistake them as being safe. Nothing could be further from the truth," warned Tabaie of The Holistic Sanctuary. "We can't wait for lawmakers and scientists to catch up. We need to deal with the problem head-on and heal these kids' lives."
Enter a groundbreaking new approach to ending addiction – the Pouyan Method– a natural and pain-free treatment that targets and reverses the root causes of addiction, repairs and rejuvenates drug abuse damaged brain cells and restores the brain to its pre-addictive state. The Holistic Sanctuary "Brain Repair Protocol" flies in the face of conventional "rehab" methods employed throughout the US. Instead of characterizing addiction as an incurable disease or a personal failure through attack therapy and indoctrination, the Pouyan Method offers an alternative to outdated disease model rehabs. "We offer something that most drug rehab centers don't: a way to heal and repair the brain to a pre-addicted state," says Tabaie.
"We don't treat drug addiction with more prescription drug cocktails. We don't replace addictions with medications or send patients to 12-step meetings for the rest of their lives. We permanently end addiction by locating and resolving its root causes, we then safely and painlessly detox the chemicals from the body and brain and finally teach a holistic life style change that can carry them healthfully and happily through life," he explained.
To hear former patients of The Holistic Sanctuary tell it via their video testimonials, addictions to heroin, synthetic drugs, prescription medications and alcohol are all indeed brought to an end via this all-natural brain healing treatment – one that quickly ends withdrawal symptoms, cravings and associated ailments. This safe, exclusive and effective Pouyan Method not only identifies and corrects the foundation of addiction, It also repairs and rejuvenates the brain cells damaged by chemical abuse.
About The Holistic Sanctuary
The Holistic Sanctuary is the home of the exclusive, all-natural and proprietary Pouyan Method, which enables patients to permanently end a variety of addictions. Unlike conventional drug and alcohol rehabilitation centers, which have high rates of failure and relapse among patients, The Holistic Sanctuary offers a customized per patient protocol in a 5-start resort environment without employing prescription medications or 12-step methods. Instead of classifying patients as victims of an incurable disease, The Holistic Sanctuary focuses on healing the brain, thus enabling each patient to heal his or her life.
For more on The Holistic Sanctuary's innovative techniques and to view past patient testimonials, go to: http://www.theholisticsanctuary.com
The Holistic Sanctuary
Attn: Media Relations
info@TheHolisticSanctuary.com
Los Angeles, California
310-601-7805