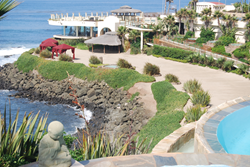 By relying on antiquated, failed and toxic treatment modalities – a likely lethal trio of misguided tactics – patients can never permanently end addiction.
Los Angeles, CA (PRWEB) August 26, 2013
In an extensive report from Mother Jones*, one of the nation's leading independent news organizations, the magazine extensively documents – both with persuasive statistical data and powerful individual testimony – the failed (and hypocritical) 'War on Drugs,' in which law enforcement agents seek to identify, arrest, prosecute and imprison owners of methamphetamine labs, while pharmaceutical companies in the regions most affected by this epidemic – Kentucky, Missouri, Tennessee and Indiana – seek to keep pseudoephedrine, the principal ingredient in most 'shake-and-bake' meth labs, easily available as an over-the-counter drug.
This campaign, which is part of an effort in 25 states to market pseudoephedrine-based drugs, represents an estimated $605 million industry, backed by lobbying teams, advertising efforts and other political-style tactics. According to Rob Bovett, a lawyer for the Oregon Narcotics Enforcement Association, pharmaceutical companies and big retailers "flooded our Capitol building with lobbyists from out of state."** The Atlantic documents a similar phenomenon, in which there is an obvious conflict between illicit drugs and the attempt to make chemically similar substances available to consumers, with or without a prescription.
These reports confirm – conclusively and undeniably – the assertions made by The Holistic Sanctuary, about the failures of conventional drug rehab centers and the inherent ethical conflict in the War on Drugs. Indeed, this exposé is the most notable example why traditional rehab treatment facilities (wrongly) tell patients that addiction is a lifelong, incurable disease.
And yet, half the country – 25 of the 50 states in the Union, through joint efforts between pharmaceutical companies, lobbyists and legislators – is in the midst of confronting (or attempting to overcome) efforts to make pseudoephedrine the legal treatment for the very drug that ruins people's lives, leaves them physically devastated, emaciated, paranoid, cognitively impaired, emotionally volatile and toothless. Such a campaign by drug manufacturers is morally wrong, medically unacceptable, potentially scandalous and politically bankrupt.
William Holt, a writer for Yahoo! News***, quotes Kentucky state attorney Jackie Steele, who continues to battle Big Pharma's political muscle. Steele says: "It frustrates me to see how an industry and corporate dollars affect commonsense legislation."
Consider this $605 million dollar campaign the most irrefutable, condemnatory evidence that pharmaceutical companies do not – have not, and will never have – the interests of people battling addiction as their primary (or even secondary) interest. The campaign is, instead, about preventing efforts to more aggressively regulate the sale of pseudoephedrine. And, for people addicted to this drug, the priority – sadly – is not on helping these individuals, nor is it in stopping the relapse-to-rehab carousel of physical pain and financial ruin. The plan is, simply and coldly, to fight and defeat any attempt to better police pseudoephedrine.
For Johnny Tabaie, "Johnny The Healer," the Founder of The Holistic Sanctuary, this news account resonates on the most personal of levels, since he knows the agony of addiction and the deadly mindset of conventional rehab centers, where patients undergo the equivalent of attack therapy, indoctrination and the submissive resignation that there is no way to permanently end addiction. That twisted worldview – a psychological prison of unimaginable torture, which cost Johnny the lives of his brother (to addiction) and mother (to depression) – is poisonous and doomed to fail. But for Johnny's own resolve, his decision to research, create, and safely and consistently end addiction, people would have no alternative to this carousel of rehab, pain and eventual medicated oblivion.
As the premier holistic drug rehab center, as the one secluded oasis along the beautiful, soothing coastline of the Pacific Ocean, where the sumptuous 5-star accommodations and personalized care of exceptional professionals exude an atmosphere of complete healing – the unity of mind, body and soul – in this world, guests have a clear means to repair, restore and rejuvenate the areas of the brain damaged by addiction. From this environment, where an ideal climate and the calming energy of Mother Nature influence each guest's recovery, people have a second chance at life.
"The report from Mother Jones is – finally – the kind of mainstream journalism, from a trusted source, that underscores a point we have made – and will continue to make – for years: That there is a blatant conflict of interest between Big Pharma, conventional drug rehab centers and the manner in which patients receive care for addiction. By relying on antiquated, failed and toxic treatment modalities – a likely lethal trio of misguided tactics – patients can never permanently end addiction. I applaud Mother Jones for following our lead," says Mr. Tabaie.
People can view the ultimate proof of Johnny's commitment to healing and The Holistic Sanctuary's sustained success in repairing the areas damaged from addiction by clicking Pouyan Method Brain Scans.
About The Holistic Sanctuary
The Holistic Sanctuary is the home of the exclusive, all-natural and proprietary Pouyan Method, which enables patients to permanently end a variety of addictions. Unlike conventional drug and alcohol rehabilitation centers, which have rates or failure or relapse among patients, The Holistic Sanctuary offers a customized protocol with the amenities of a 5-star resort. We seek to stop addiction without prescription medication or the use of 12-step programs. Nor do we classify patients as victims of an incurable disease. Our therapies focus on healing the brain, so a patient can heal their life. For more information about our innovative techniques, founding principles and testimonials from former patients, please visit http://www.theholisticsanctuary.com.
*http://www.motherjones.com/politics/2013/08/meth-pseudoephedrine-big-pharma-lobby
**http://www.motherjones.com/politics/2013/08/meth-pseudoephedrine-big-pharma-lobby
***http://news.yahoo.com/big-pharma-s-role-in-meth-production-151900012.html