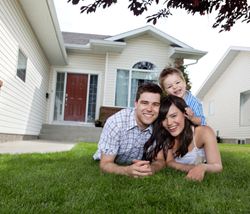 After years of discussions with management to retrain staff and make the application process more clean and much easier for struggling homeowner. My efforts fell on deaf ears,so I basically decided to help homeowners directly with my new course.
Jackson, Wyoming (PRWEB) April 14, 2015
According to The U.S. Home Equity and Underwater Report for the fourth quarter of 2014 by Realty Trac, over 13% of American homeowners have loan amounts that exceed their property's worth by near 25%. News headlines have been reporting about the U.S. housing market's comeback, but the news is more sobering for distressed homeowners. Some homeowners who find themselves struggling with high loans amounts and or adjusting interest rates may apply for a loan modification, only to be denied or delayed causing additional unnecessary fees. Unfortunately, the denial and rejection rates are not released to the news media. Homeowners will learn that from the banks perspective, hiring a modification company or an attorney is not decreasing the application rejection rate nor does it improve approval rates. Senior loan expert Michael Shaw has personally witnessed thousands of homeowners go through the application process only to come out just as distressed and frustrated. To help guide homeowners on how to properly present their situation to the bank, he created his new course, The Loan Modification Blueprint. See video here.
With The Loan Modification Blueprint, the 9 years of experience is put to use in sharing exactly how homeowners can apply correctly for a loan modification and stop living paycheck to paycheck. Homeowners who want to utilize the course will learn the following and much more:

How to submit their income and why its needs to be submitted this way. The break down of pay stubs, Profit and Loss statement, benefit income as well as other eligible income sources. What the bank needs to see and what to keep to yourself.
What's the common reason most applications are denied and which hardship reasons to stay away from.
How homeowners can avoid getting their loan modification rejected or delayed with tips and secrets to what the bank really wants to see.
Key elements to each approval offered and understand how it will impact your immediate and future decisions.
How to spot a loan modification scams or trick
After watching too many homeowners go through the stressful process of a mortgage modification and then watch them come out without a clue of where to turn after a possible denial. On the other hand, some are so excited that they got approved, but don't understand the fine print, so Mr. Shaw was inspired to put his experience into a course. "After pleas with management with no progress, I basically decided that enough was enough, and made the commitment to help as many of those 6 to 7 out of 10 people who would have their application rejected causing more fees and increased stress levels without my help."
The new course also increases the chance of a successful loan modification approval by more than 65% and is easy to read and follow. For more information and start of the education process, go to http://theloanmodificationblueprint.com.