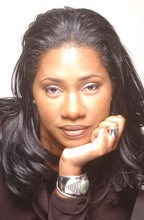 Having been in the hair extension industry for over twenty years, my goal in creating The Mane Vendor was to empower hair salon owners nationwide, bringing the supply of hair extensions back into the salon.
Washington, DC (PRWEB) October 02, 2013
Black hair care is a nine billion dollar industry within the United States, which is set to increase year on year for the foreseeable future. Whilst the industry continues to flourish, the way in which hair is supplied remains in the dark ages.
Hair extensions are currently sold through a variety of means from hair supply stores and online retailers; to individuals selling the product from home or out of their car. For many hair salons, stocking and selling the hair causes ongoing issues including stock control, difficulty in re-cooping their expenses, not being able to compete with the low prices of large beauty supply chains who purchase the product in bulk, and housing a product which can easily be stolen.
Customers suffer from the way in which hair is traditionally supplied, often missing appointments due to shipping delays when purchasing online. When ordering online or through large beauty supply chains they are unable to touch and feel the product to ensure it is the quality which they are looking for. Purchasing hair privately also comes with risks as often the customers are misled and sold inferior quality hair.
Ellis has created a customized vending machine which can be placed in salons nationwide, offering hair extensions and hair care products within the salon itself. The smart machine acts as a full time salesperson that will constantly dispense hair, track inventory and sales, and alert the owner by text when inventory is running low. The machine has video security surveillance which can be accessed online or by smartphone, in addition to a built in TV screen which offers instructions on the type of hair and the product benefits. The product selection within the machine can be customized dependent on the location's requirements, and clients will no longer need to leave the salon to purchase their hair.
"Having been in the hair extension industry for over twenty years, my goal in creating The Mane Vendor was to empower hair salon owners nationwide, bringing the supply of hair extensions back into the salon," said Ellis. "I am very excited to be launching a product which will improve the customers' experience. No longer will they need to travel to a hair supply store to purchase their extensions before coming to the salon."
For further information on the machine, please visit http://www.themanevendor.com