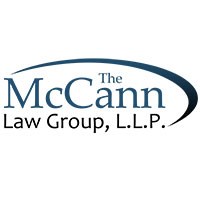 Glad to have Jonathan Albright, Jr. part of the foreclosure defense and bankruptcy team.
Jacksonville, FL (PRWEB) October 01, 2013
The McCann Law Group, LLP appointed Jonathan Albright, Jr. as a partner in September to help more distressed homeowners in Indiana avoid foreclosure. The McCann Law Group, LLP believes Albright, Jr. represents a strong addition to its national foreclosure defense team with his two years' experience working in mortgage foreclosure prevention at the Law Offices of Matthew R. Wildermuth.
Albright, Jr. currently works as a partner at Albright and Albright with his primary practice areas comprised of foreclosure defense, estate planning, family law and bankruptcy. He also worked as an associate attorney at the Law Offices of Matthew R. Wildermuth.
His professional licenses include the State of Indiana, the Southern Federal District of Indiana and the Northern Federal District of Indiana.
He attended law school at the Thomas M. Cooley Law School where he graduated with a Juris Doctorate in 2009. During law school, he gained work experience at the Eaton County Court where he worked as a Judicial Extern for four months.
Prior to law school, Albright, Jr. received a Bachelor of Arts degree in political science from Wabash College in 2006. While in school at Wabash College, he worked as a Governor's summer intern to the Governor of Indiana in 2004.
Albright, Jr. strives to stay active among his local legal community through is professional memberships with the Indiana State Bar Association and the Indianapolis Bar Association. He enjoys contributing to his community by working as a board member at Servant's Heart of Indy, Inc.
With Albright, Jr. in his new partnership role, the McCann Law Group, LLP hopes to help more distressed Indiana homeowners avoid losing their homes to foreclosure. The McCann Law Group, LLP expects to see an increased demand for foreclosure assistance in Indiana since a recent report from RealtyTrac, a website tracking foreclosure statistics in the United States, reported a 42.3% in foreclosure auctions from the previous month.
The McCann Law Group, LLP is a full service consumer advocacy law firm headquartered in Jacksonville, Florida, helping families with foreclosure defense, debt settlement, bankruptcy law, and more.