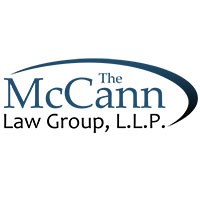 Great to have Dilman on board.
Jacksonville, FL (PRWEB) November 20, 2013
The McCann Law Group, LLP expanded its national foreclosure defense team in Michigan with the recent addition of Kimberly Dillman in November to help more distressed Michigan homeowners avoid foreclosure. Dillman represents a great fit for the McCann Law Group's national foreclosure defense team with over 9 years' worth of legal experience in varying areas of practice.
In addition to being an associate attorney with the McCann Law Group, Dillman works with her own private practice, Kimberly Dillman & Associates, PLLC. Her primary practice areas include chapter 7 and chapter 13 bankruptcy, personal injury, criminal law, family law, and foreclosure defense.
Prior to establishing her own legal practice, Dillman worked with the Michigan Education Association as a UniServ assistant. While serving in the United States Air Force as a radio and television broadcasting specialist, she was awarded with the John Levitow Award for Excellence in Leadership and the Joint Service Commendation award.
Dillman attended law school at Thomas M. Cooley law school where she graduated with a Juris Doctor, cum laude, in 2004. During law school, she enjoyed contributing her time as the president of the Education Law Society and serving as a student magistrate on the Grade Appeals Board.
Before pursuing law school, she graduated summa cum laude from Cleary University with a bachelor's degree in business administration.
Dillman strives to keep her legal prowess sharp by pursuing additional training within the legal community. She received a Family Law Certificate and Probate and Estate Planning Certificate from the Institute of Continuing Legal Education in 2009.
The McCann Law Group hopes its recent addition of Dillman in November provides greater access to the foreclosure defense resources distressed homeowners oftentimes desperately need.
The McCann Law Group, LLP is a full service consumer advocacy law firm headquartered in Jacksonville, Florida, helping families with foreclosure defense, debt settlement, bankruptcy law, and more.