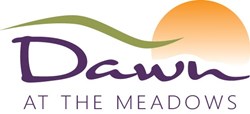 "It is clear that developmentally there is a need to incorporate styles of learning that are more appropriate for the 18 to 26 age group," said Dr. Claudia Black, Senior Fellow for The Meadows.
Wickenburg, Arizona (PRWEB) September 26, 2013
The Meadows Senior Fellow, Dr. Claudia Black, is a member of the development committee responsible for designing Dawn at The Meadows, a new young adult program opening fall 2013 for men and women ages 18 to 26 on the campus of The Meadows in Wickenburg, Ariz.
Claudia Black, MSW, Ph.D., is a renowned author and trainer internationally recognized for her pioneering and contemporary work with family systems and addictive disorders. She is the author of several seminal books in the addictions field, most notably "It Will Never Happen to Me" and "Straight Talk."
"I am very honored and excited to have Claudia provide her expertise and support during this exciting project. It has been a pleasure collaborating with her," said Dr. Nancy Bailey, Clinical Director for The Meadows.
Patients in the Dawn young adult program will progress through three phases—Rise, Grow and Develop—with each phase building upon the foundation of the previous. The Dawn program quickly focuses on affect regulation as patients engage in trauma reduction techniques such as mindfulness, grounding techniques and Somatic Experiencing®. The community based treatment approach allows patients to participate in groups to enhance their self-awareness, develop greater coping skills and become more effective communicators. Patients will also be introduced to and utilize the 12 Step program as well as experience The Meadows' signature workshop, Survivors, where they will explore early childhood trauma and its relationship to present day behaviors. Throughout the program patients will engage in various action techniques such as psychodrama, art, music, ropes course and equine therapy if appropriate. According to Dr. Black, critical to the patient's treatment is that they become more accountable for their past behaviors and their recovery practices.
"It is clear that developmentally there is a need to incorporate styles of learning that are more appropriate for the 18 to 26 age group. We are adding basic life skills for this population that aren't necessary for the older population and we have structured the program to instill a greater work ethic," according to Dr. Black. "It's also of value for young adults to be able to connect and find support in their own gender-specific age group in a healthy way as it is important for their ongoing recovery process."
Family involvement is an integral part of the Dawn at The Meadows program. Family involvement begins immediately upon the admission of each patient by engaging the family multiple times in a web-based class prior to their attending the experientially-based family workshop. The patient then joins their family in a dynamic five day experience that is a core strength of Dawn.
"We really view the family as the client; recognizing their need for recovery," said Dr. Black. "Family members are confused, guilt ridden, very, very frightened and frequently angry. In this myriad of feelings they are also prime enablers. The family as a whole needs to make a commitment for the family dynamic to change."
The Meadows is an industry leader in treating trauma and addiction through its inpatient and workshop programs. To learn more about Dawn at The Meadows and The Meadows' work with trauma and addiction contact an intake coordinator at (866) 856-1279 or visit http://www.themeadows.com.
For over 35 years, The Meadows has been a leading trauma and addiction treatment center. In that time, they have helped more than 20,000 patients in one of their three inpatient centers and 25,000 attendees in national workshops. The Meadows world-class team of Senior Fellows, Psychiatrists, Therapists and Counselors treat the symptoms of addiction and the underlying issues that cause lifelong patterns of self-destructive behavior. The Meadows, with 24 hour nursing and on-site physicians and psychiatrists, is a Level 1 Sub-Acute Agency that is accredited by the Joint Commission.