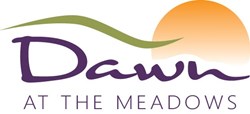 Wickenburg, AZ (PRWEB) September 16, 2013
The Meadows trauma and addiction treatment center in Wickenburg, Ariz., recently announced Carolyn Steppe, LSW, CCDP, CETII, as the Program Director for DAWN at The Meadows, the new young adult program for men and women ages 18 to 26 that will open on The Meadows campus early fall 2013.
Steppe earned her Master's Degree in Social Work from Marywood University in Penn. in 2007. Prior to joining The Meadows she was Clinical Director at CRC's White Deer Run where she was instrumental in the development and implementation of the Creative Therapies Department. Steppe has worked in the field of addictions for the past 13 years with young adults, adolescents, and older adults in both individual and group settings. Her expertise is in the areas of substance dependence, trauma, family dynamics, mental health, and relapse prevention. Steppe is certified as a Co-occurring Disorders Professional, is an EMDR trained therapist and is a Certified Experiential Therapist, Level II. She also has trained intensively for the past seven years in psychodrama and experiential modalities.
"I am thrilled to have Carolyn join The Meadows family and bring her multi-faceted depth of experience, education, and professionalism to the team. The Meadows is fortunate to have such a gifted clinician and manager on board," Nancy Bailey, PhD, Clinical Director for The Meadows.
Steppe says she is very excited about her role as Program Director for DAWN at The Meadows and working with the young adult population. "Older adults become settled in a lot of different areas; whereas, younger adults tend to be more open. It's such a critical age group to begin with," said Steppe.
The Meadows is an industry leader in treating trauma and addiction through its inpatient and workshop programs. To learn more about DAWN at The Meadows and The Meadows' work with trauma and addiction contact an intake coordinator at (866) 856-1279 or visit http://www.themeadows.com.
For over 35 years, The Meadows has been a leading trauma and addiction treatment center. In that time, they have helped more than 20,000 patients in one of their three inpatient centers and 25,000 attendees in national workshops. The Meadows world-class team of Senior Fellows, Psychiatrists, Therapists and Counselors treat the symptoms of addiction and the underlying issues that cause lifelong patterns of self-destructive behavior. The Meadows, with 24 hour nursing and on-site physicians and psychiatrists, is a Level 1 Sub-Acute Agency that is accredited by the Joint Commission.
###