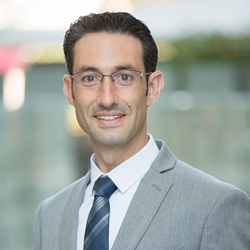 You might save some money initially by cutting corners, but California has very employee-friendly labor laws, and the penalties for noncompliance can be harsh and unforgiving.
Irvine, CA (PRWEB) February 17, 2016
The Morten Law Group, PC lists the top factors that land businesses in litigation. "All business owners know that facing a lawsuit can be one of the most stressful, expensive, time-consuming and damaging things in one's professional life," said Warren Morten, founder of the The Morten Law Group, PC. "Furthermore, lawsuits can come from almost anywhere."
To help business owners avoid lawsuits, Morten illustrates the top five things that spur litigation:
No. 1: Bad employment practices. "You might save some money initially by cutting corners, but California has very employee-friendly labor laws, and the penalties for noncompliance can be harsh and unforgiving," said Morten. Additionally, there is a new law in California as of January 1, 2016, creating the potential for personal liability on the part of officers of a company for employment misclassification. Employment claims are one of the biggest reasons California companies go bankrupt.
No. 2: Believing family and friends don't need contracts. "People assume that friends and family will abide by an oral arrangement, but we have seen that some of the most hotly contested cases are between former friends or family members," said Morten. "If relationships are not properly defined and documented at the beginning of a business relationship, when there are disagreements down the road there is no written contract to turn to and see which party is correct." Aaron Fairchild adds that having a contract also gives you protection if your friend or family member suddenly passes away or is forced into bankruptcy.
No. 3: Entity formation without an attorney. Morten stresses that failing to properly define the relationships of the parties by not drafting proper organizational agreements should always be avoided. Drafting documents can prevent lawsuits based on individuals' faulty or selective memories, as some people have when it suits them.
No. 4: Signing documents without reading them first. People are bound by the contracts they sign, whether they actually read them or not. People often enter into agreements based on what they think (or have been told) is in the agreement, only to find out later that they were mistaken, and now have to live with the contract they signed. Fairchild, who handles the firm's litigation, agrees: It is very rare for courts to let someone off with the "I didn't really read it" excuse.
No. 5: Trying to be your own attorney. "There is an old adage that 'He who represents himself has a fool for a client,'" said Morten. "When you represent yourself, especially in litigation, it is difficult to take the emotion out of the decision-making, and decisions should be made based on the facts, not emotions." Emotional decisions often lead to business disputes that can been avoided.
About The Morten Law Group, PC
Attorneys at The Morten Law Group, PC have a consistent track record of counseling and leading organizations by bringing simplicity in solving otherwise complex situations, and creating opportunities for growth and acceleration while minimizing risk. Practice areas include business law, litigation/dispute resolution, employment law, and estate planning/probate. For more information, please call (949) 579-2760. The law office is located at 19200 Von Karman Ave., 4th floor, Irvine, CA 92612.
About the NALA™
The NALA offers local business owners new online advertising & small business marketing tools, great business benefits, education and money-saving programs, as well as a charity program. For media inquiries, please call 805.650.6121, ext. 361.