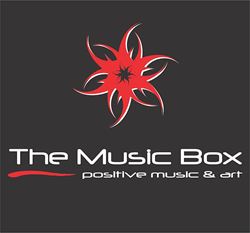 The Music Box is a mobile dance studio that benefits charities.
(PRWEB) June 06, 2014
Collin Oglestone has a plan to raise awareness of mental illness through music, dance and art.
Oglestone, a DJ and music producer from Calgary, is raising funds to build The Music Box, a mobile dance studio and art gallery. He wants to purchase an old army cargo truck, cube truck or bus and equip it with a state-of-the-art sound system, complete with lighting and other visual effects.
The Music Box will also double as an art gallery where artists can display and sell their work.
"I will use this stage as a resource to raise funds for various charities and nonprofit organizations locally and worldwide," explained Oglestone, whose DJ name is Collin Stone. "I want to increase awareness of mental health issues as well as anti-bullying, racism, equality, keeping kids off the street and away from drugs and crime."
Oglestone was drawn to this project because of serious mental health issues in his own family.
"My brother suffers from schizophrenia," he said. "Mental Illness is a disease just like liver disease or kidney disease, and most people will never understand mental illness until it affects them or their family. It destroyed our family. My parents are scared to death of my brother."
Oglestone's brother lived on the streets for two years and was imprisoned, where he was severely beaten by imamates. Thanks to Oglestone, he is finally receiving the treatment he needs and is on the road to recovery. It is his hope that The Music Box will help others who are in need of treatment for mental illness.
The budget for The Music Box is $350,000. That includes purchase of a vehicle, mechanical and safety work, conversion to a mobile stage and art gallery, vehicle maintenance, a storage facility, website and marketing, permits and insurance.
In order to raise this capital, Oglestone has launched an Indiegogo campaign, which can be viewed at http://www.indiegogo.com/projects/the-music-box--2. Donations of any amount are welcome.
Perks, such as T-shirts and CDs, are available for those contributing at least $25. For $1,000, companies can place an ad on The Music Box and a $5,000 pledge receives a visit from the truck for a function or charity event.
If the funding goal is not reached, all donations will be forwarded to The Schizophrenia Society.
"My goal is to give back to society," Oglestone said. "The world needs more giving and less taking. I would like to take my passion for dance music and art combine them to create a mobile platform that can do this. More than ever, the world needs positive influences and I would like to be a small part of that."
For further information, visit http://www.indiegogo.com/projects/the-music-box--2 or The Music Box Facebook page, http://www.facebook.com/collinstonedjproducer.
Oglestone can be reached directly at stonedesigns31(at)hotmail(dot)com.