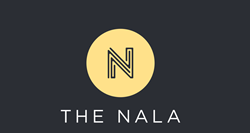 We work with our clients to align with great causes like Operation Warm to increase awareness and position them as a leader who cares about making the world a better place.
Ventura, CA (PRWEB) October 26, 2016
The NALA, a boutique marketing agency headquartered in Ventura, CA, is proud to announce that it, via its Charity Branding program, has recently partnered with Operation Warm. The mission of Operation Warm is to provide brand new winter coats to children in need, helping to improve self-confidence, peer acceptance, school attendance and overall wellness, as the gift of a new coat empowers children by sparking confidence and self-pride.
"Every child deserves to be warm, but today families are struggling with tough choices and limited resources," said Operation Warm's Director of Strategic Partnerships & Cause Marketing, Grace Sica. "Necessity dictates that food and shelter take precedence over clothing, but children without coats are often absent from school in the winter, unable to play outside or partake in activities, and suffer from low self-esteem as a result. Operation Warm's vision is that every child wearing a new winter coat is warm, feels valued and is empowered to get to school and get outside to play."
Since 1998, Operation Warm has inspired hope by manufacturing and distributing high-quality, new winter coats to more than 2 million children in need throughout the U.S. By actually manufacturing the coats it distributes, Operation Warm is able to efficiently control logistics, costs and inventory. This is not a business of collecting coats, but rather money for coats and they do so in a variety of ways.
The NALA's businesses, small and medium-sized businesses throughout the United States, interested in helping Operation Warm fulfill its mission can do so by collecting donations through a customized online donation page, so there is no need for businesses to actually handle money. A business may fundraise using its custom page in their email signature, on their website and/or blog, via social media, through email blasts and in the NALA's press releases, spreading the news nationally and locally, and encouraging others to join in the giving.
"We are thrilled to be partnering with Operation Warm and look forward to seeing our clients get involved to help raise funds and awareness for this worthy organization. We work with our clients to align with great causes like Operation Warm to increase awareness and position them as a leader who cares about making the world a better place," said Tiffani Tendell, the NALA's Press Manager and Charity Director.
To donate directly to Operation Warm, please visit https://www.operationwarm.org/get-involved/give/.
About Operation Warm
Operation Warm believes a new winter coat can tell a child, "You're worth it," and help build self-esteem through pride in ownership. They also believe it can inspire happiness and warmth within a child, while also increasing peer acceptance both inside and outside of school. For more information, please call 1-800-730-WARM (9276), or visit http://www.operationwarm.org.
About the NALA™
The NALA offers small and medium-sized businesses effective ways to reach customers through new media. As a single-agency source, the NALA helps businesses flourish in their local community. The NALA's mission is to promote a business' relevant and newsworthy events and achievements, both online and through traditional media. For media inquiries, please call 805.650.6121, ext. 361.