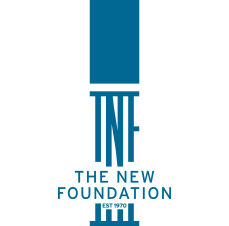 Scottsdale, Arizona (PRWEB) August 13, 2015
While construction crews are currently working diligently to complete the project one dorm at a time, there are many other projects around the campus that the New Foundation AZ leaders have had to put on a wish list.
In order to update the facilities' design and fixtures, and allow for compliance of Arizona's recent anti-ligature requirements, the New Foundation AZ had to take out a loan. As a non-profit organization, they just didn't have the funds on hand to complete all of the work necessary to update the 40-year-old facility. To help complete all of the renovations on their wish list, leaders of the New Foundation AZ have put out the call to the local community.
Some of the biggest priorities include repaving the facility's parking lot and sidewalks; removal of large metal awnings; exterior painting; and basic beautification work. While the work and items on the wish list are not directly for behavioral and mental health care, the New Foundation AZ says they can have a therapeutic effect on the children by giving them a sense of safety, support and even pride.
Community members who would like to assist but do not have the time, tools or skills to conduct the work needed may also make a donation to the New Foundation AZ.
The New Foundation AZ is a community-based 501(c) non-profit organization providing behavioral health and education services for more than 300 children annually throughout Arizona. Since its establishment in 1970, the New Foundation AZ has helped more than 10,000 11- to 17-year-old youths who struggle with mental health or substance abuse challenges find safety, stability and NEW FOUNDATIONS for a successful future. The leadership, staff, volunteers and board members provide opportunities for young people to move past their challenges and find the support and personal strength to make life changes needed through both residential programs and out-patient programs. The care is based in adolescent developmental research and addresses the unique needs of each individual child and family. Youth in the New Foundation AZ's programs are provided counseling, therapy and 24/7 nursing. The New Foundation AZ also provides education services for the children and youth enrolled in residential care through the accredited Marion Burton School. Education services here focus on helping youth meet Arizona's Common Core Standards in the primary subjects. The New Foundation AZ, a 501 (c) organization, is always in need of volunteers. From beautification projects to guest speakers, there are many projects that community members can do help improve the experience of the youths here. To volunteer, visit http://thenewfoundation.org/support/volunteers.
###
(480) 945-3302
info(at)thenewfoundation(dot)org
Press release distributed by JW Maxx Solutions, a leader in content management solutions and part of a family of companies that includes Enterate Ahora.