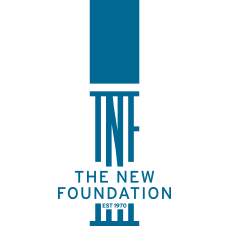 SCOTTSDALE, ARIZONA (PRWEB) September 28, 2015
"Knowing that the occurrence of teen suicides is even more common toward the beginning of the school year, we all should take time to remind struggling Arizona teens and families that there is help, that there is support, that there are always other options and – most importantly – that they're not alone," Governor Ducey said during his recent declaration of "Teen Suicide Prevention Awareness Month." "All Arizonans can be a part of the fight against teen suicide, and I encourage everyone to do so. Any effort that could save one or multiple lives is an effort worthwhile."
The New Foundation encourages families, friends, and educators to be aware of the risk factors that may increase a suicide attempt. For prevention efforts to work, our challenge is to share the risk factors and encourage discussions and then listen.
According to The Jason Foundation, each day in our nation, there are an average of over 5,400 attempts by young people grades 7-12. Prevention efforts including the awareness of risk factors that may increase the suicidal thoughts. Those risk factors to look include youth with perfectionist personalities; GLBTQ youth; learning disabled youth; loners; youth with low self- esteem; depressed youth; students in serious trouble; abused, molested or neglected youth; genetic predisposition; and a parental history of violence, substance abuse, or divorce.
At The New Foundation, our staff works to strengthen families through intervention, education and treatment, while delivering services for substance abuse, addiction, and mental health. We help youth ages 11 to 17 to heal and grow turning challenges into opportunities.
The New Foundation AZ is a community-based nonprofit organization serving Arizona families by providing behavioral health, recovery and education services for more than 300 children each year. Since 1970, the New Foundation AZ has served more than 10,000 youth ages 11 to 17 who struggle with mental health or substance abuse challenges find safety, stability and build new foundations. With a positive therapeutic approach, there are opportunities for youth to change behaviors and achieve goals in both the Residential Programs and Intensive Outpatient Programs (IOP). Services are based in adolescent developmental research addressing the unique needs of each child and family. The Marion Burton School is accredited providing on campus education. If you are interested in learning more visit our website http://www.thenewfoundation.org and if you or our organization is interested in volunteer opportunities or becoming a community partner, email development@thenewfoundation.org.
###
(480) 945-3302
info(at)thenewfoundation(dot)org
Press release distributed by JW Maxx Solutions, a leader in content management solutions and part of a family of companies that includes Enterate Ahora.