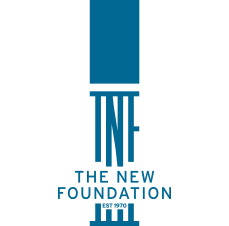 SCOTTSDALE, ARIZONA (PRWEB) August 19, 2015
This program allows people to purchase bricks for the pathway to show their support for the New Foundation AZ. Each brick costs $75 and can be engraved with a personal message. The personalized brick will then be placed on the pathway, which is located at the front of the New Foundation AZ's campus.
In addition to the clinical programs, the therapeutic environment helps nurture the "whole person." This includes art and pet therapy, writing programs, job readiness training, and holistic and team recreation.
According to New Foundation AZ spokespeople, past supporters have used the bricks to honor a loved one, purchased a brick as a gift, or bought a brick as part of corporate sponsorship. The bricks are a standard size; the New Foundation AZ provides the brick to be placed in the Pathway to Success. Supporters will have three lines of text with up to 15 characters per line.
"This is a great way for supporters of the New Foundation AZ to physically show our clients and their families that you believe in their success," said Erika Heckman, the New Foundation AZ's chief operations officer. "And if you prefer to remain anonymous, you could even just include a quote or phrase that will inspire the young people here."
The New Foundation AZ is a community-based non-profit organization providing behavioral health and education services for more than 300 children annually throughout Arizona. Since its establishment in 1970, the New Foundation AZ has helped more than 10,000 11- to 17-year-old youths who struggle with mental health or substance abuse challenges find safety, stability and NEW FOUNDATIONS for a successful future. The leadership, staff, volunteers and board members provide opportunities for young people to move past their challenges and find the support and personal strength to make life changes needed through both residential programs and out-patient programs. The care is based in adolescent developmental research and addresses the unique needs of each individual child and family. Youth in the New Foundation AZ's programs are provided counseling, therapy and 24/7 nursing. The New Foundation AZ also provides education services for the children and youth enrolled in residential care through the accredited Marion Burton School. Education services here focus on helping youth meet Arizona's Common Core Standards in the primary subjects. The New Foundation AZ, a 501 (c) organization, is always in need of donations and community partners. People interested in donating may visit http://www.thenewfoundation.org/support/donate. To become a community partner, send an email to development(at)thenewfoundation(dot)org.
###
(480) 945-3302
info(at)thenewfoundation(dot)org
Press release distributed by JW Maxx Solutions, a leader in content management solutions and part of a family of companies that includes Enterate Ahora.