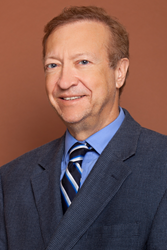 Dr. Janoski stays current with the latest breakthroughs of the sub-specialties and optimizes the quality of life of his patients
Anaheim, CA (PRWEB) October 16, 2016
Dr. Mauro Janoski is an empathic, compassionate, updated, and experienced physician who welcomes patients from all walks of life. Dr. Janoski attended medical school at the Evangelical School of Medicine for three years and completed his last year at the University of Miami, Miller School of Medicine in Florida after receiving a scholarship. Dr. Janoski then completed an internship and residency in internal medicine at the New York Medical College in New York and fellowship training at University of Cincinnati in Ohio and State University of New York at Buffalo-Roswell Park Memorial Cancer Institute (a NCCN designated Cancer Center designated by the NIH).
Dr. Janoski held clinical academic appointments at the Loma Linda University School of Medicine and West Virginia University School of Medicine. He is a well-rounded hematologist and oncologist with over 10 years of experience. His main areas of expertise include breast cancer, clotting and bleeding disorders, hematological malignancies (lymphomas, leukemias, myeloma, myelodysplastic disorders), prostate cancer, bladder cancer, testicular cancer, kidney cancer, colon and rectal cancer. He is active in cancer prevention and also sees patients for smoking cessation.
Dr. Janoski recently obtained a Certificate of Competency in Breast Cancer sponsored by the leading academic medical centers in Western Europe, Ulm University in Germany and European School of Oncology (ESO).
In his spare time, Dr. Janoski is an amateur photographer. He also likes jogging, meditation, international travel, sports and the latest news around the globe.
Board Certifications:
Diplomate, American Board of Internal Medicine, Medical Oncology
Diplomate, American Board of Internal Medicine, Hematology
Diplomate, American Board of Internal Medicine, Internal Medicine
Certificate of Competency in Breast Cancer, Ulm University and ESO
Professional Memberships:
American College of Physicians (ACP)
American Society of Clinical Oncology (ASCO)
American Society of Hematology (ASH)
Society of Hematologic Oncology (SOHO)
European Society of Medical Oncology (ESMO)
North American Society on Thrombosis and Hemostasis (NASTH)
International Society on Thrombosis and Haemostasis
Patient Philosophy:
Dr. Janoski welcomes patients from all walks of life. He treats all types of conditions in the sub-specialties of blood and cancer. He stays current with the latest breakthroughs of the sub-specialties and optimizes the quality of life of his patients while he delivers the best treatments to achieve the best outcomes. He explains the conditions and treatment options in lay terms so that his patients can participate in their medical decisions. The cornerstones of his practice are evidence-based medicine, personalized treatments and good rapport with patients and families. He is very active in the prevention of cancer and inclusion of patients in clinical trials that are interested in.